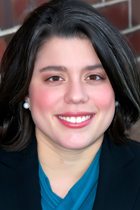 Danika Peterson
News Director | 
danika@northmetrotv.com
|
Follow Danika
Danika has been at North Metro TV since 2004 and loves knowing that her job will be different every day. Every day brings new stories, or new knowledge, or new adventures. She enjoys sharing the stories of those in the community who are making a difference.
Ben Hayle
News Producer | 
ben@northmetrotv.com
|
Follow Ben
Ben has been NMTV's news producer and anchor since 2005. Ben enjoys building lasting relationships with the people of our community and telling the stories that matter most to the people of the north metro. Ben is married, has two children and loves the Minnesota Twins.
Tarkor Zehn
Associate News Producer | news@northmetrotv.com | Follow Tarkor
Tarkor has worked at North Metro TV in a few different roles. She came back for a second stint with the news department starting in 2017. Tarkor brings reporting and anchoring experience to North Metro TV News and is a great addition to the team.