We can take your family photos and slides and turn them into JPGs that you can share with your friends and family online.  We'll deliver your photos on a CD or you can supply your own hard drive.
Click here to see an example gallery of a 1965 family trip to New York that we converted for a local family.
PRICING
Physical Slides – 25 for $10
Physical Photographs – 25 for $15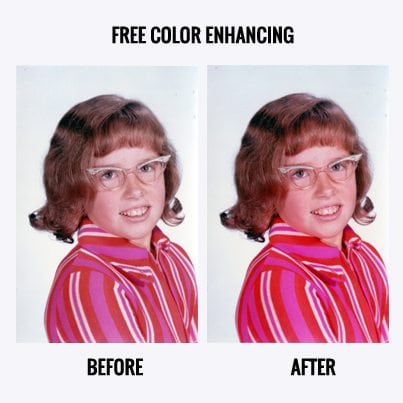 Burn Digital Files to Disc from Phone, iPad, or Laptop – 100 for $10
Call 763-231-2803 or e-mail eric@northmetrotv.com to get started.
FREE TOUCH UP!
As part of our service, we will enhance the colors of your physical photographs, returning faded colors to like new condition!
SLIDESHOW
We can also create a custom video slideshow of your slides and photographs.
$20 per 100 photos.
ADDITIONAL SERVICES
Duplicate Disks - $5 apiece
Custom Printed Disk Label - $3 for text only per disc, $5 for a full color photograph per disc
Go back to the main transfer page.