In 2016, residents of Spring Lake Park will elect two council members to serve four year terms. You can learn more about the candidates below, or watch their debate.

BRADLEY DELFS:
About: Brad Delfs is running for City Council for the City of Spring Lake Park.
Brad Delfs was born and raised in McHenry, North Dakota. He attended North Dakota State College of Science where he received a degree in Electronics Techology.
Brad has been married to his wife Kelly for 37 years.  They have 4 adult children, Bill (Leslie), Amy (Joe), Kerry (Ryan), and Byron. Brad and Kelly also have 2 grandchildren.
Brad and his family are members of Abiding Savior Lutheran Church in Moundsview. Brad is employed at Optum, where he's an IT manager of the Network, Automation and Print Services team.
For the past 10+ years, Brad has served as a commissioner on the Spring Lake Park Park and Rec Commission.  Brad was a softball coach for 10+ years in the Spring Lake Park summer softball program, and also served for 5 years as a coach in the Spring Lake Park Traveling Girls Basketball program.
Brad's hobbies include fishing, hunting, reading, and spending time with his family.
Important Issues: Since Spring Lake Park is a small, inner ring suburb, there's really not much room for future development. Also, approximately 20% of Spring Lake Park is tax exempt because of the number of schools and churches located there.  While the current mayor and council are doing a good job of managing the budget, smart decisions must be made as we move forward to the future.
Goals if Elected: Continue to foster a strong relationship with ISD 16 by coordinating programs as well as park and field resources.  Continue to build on an already strong Park and Recreation program schedule.  Even though Spring Lake Park is small, it has wonderful parks and strong programs for all of its citizens.  Work hard to manage the budget.
Endorsements: Spring Lake Park Park and Rec Commissioners
BARBARA GOODBOE-BISSCHOFF: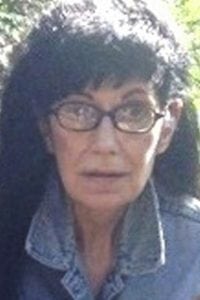 About: I have known and have respected Barbara for a number of years.  She has always been honest, loyal and dependable with family and friends and in business dealings.  She is bright, articulate, resourceful and knowledgeable about a wide variety of things.
Barbara has lived in many areas of the country, and has traveled extensively abroad.  Born in Portland, Oregon, her family moved to the small town of Spring Lake Park where she attended high school.  After college, she moved out of state.  Her heart never left Minnesota, so she came back to the village she now wishes to help govern.
Barbara has volunteered for many organizations including, The National Park Service (Bike with Ranger Program, Habitat Restoration Program, The Parks-Program – working with children).
She has worked for law firms, owned and operated an antique store, and held a real estate license.  For 13 years, she trained thoroughbred horses.  She was a AKC dog show handler, showing at Madison Square Garden.
She attended Anoka-Ramsey, and served as a student senator while majoring in political science and theater.
I find here fun to be around and tireless enthusiastic go-getter who would be an asset in any situation.
Important Issues:
 Attract better businesses to help cut the tax base for our citizens.
 Stop re-zoning commercial to high density residential as we will lose 3 to 3 ½ times the accessed tax base.
 I propose Spring Lake Park create a new bill for the 2017 Minnesota legislature. I want the state to understand the impact this exempt tax has had on a village of only 2.1 square miles, and see if special funding can be acquired.
 Major concern over the pending senior citizens hi-rise on the site of Goony Golf, the traffic problems which it will create, and the torn up streets caused by the construction equipment.
 Make information coming out of city hall more accessible to everyone by notifying them.
 Honor the senior citizens who lived through the 1965 tornadoes (and those that did not).
Goals if Elected: I have always like the feeling of living in a friendly small town.  I would perpetuate this by doing several things.
Information coming out of city hall is limited. The newspaper could carry the upcoming agendas for city hall.  Also, any major issue should have a mailing.
Set up program where a couple times a month, residents could either phone or come into city hall and talk to a council member about their concerns and problems. A solution could be arrived on the spot or the issue put onto an upcoming city agenda.
Going before the city council is stressful, so I would try a roving mike night where residents could remain seated instead of going to the podium.
I would work on ways to achieve a better tax base for residents by attracting the right businesses.
Endorsements: None listed.
ROBERT MOSING: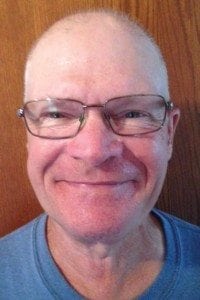 About:Robert Mosing is running for SLP council.  He has lived in SLP for 38 years.  He has been married to his wife, Karen, for 41 years.  They have three children who have attended the SLP schools.
Robert has believed in, supported, and participated in community service all his life.
He has been a volunteer SLP fire fighter.
He has hosted night to unite.
He has helped the homeless, people in transition, and the under privileged.
He has offered his services to senior citizens.
He has facilitated youth and adult church groups.
He has donated time and finances to charitable organizations.
He has coached youth athletic teams.
He has volunteered for various activities at the SLP schools.
Robert enjoys fishing, camping, bike riding, bowling, and exercising at the YMCA.  He also enjoys wood working, which as of late entails making crosses for graves.
Important Issues:  With SLP being a small community, we all must keep our eyes and ears open to wasteful or ineffective spending.  Residents must feel like they can voice what they see and hear.  It should be received respectively and with no indifference to people's needs.
We have to keep our streets safe.  SLP has to enforce its ordinances and laws.  There is speeding, disobedience of stop signs, and illegal parking.  We must live here with the understanding that these are our streets.  They need to be safe.  How can we support our police in this endeavor?
Our bike/walk path along Osborne Road needs major attention.  Why would SLP allow it to deteriorate to this degree?  Are there other things you see that need improvement in our city?
These are issues that I have.
With your help, let's tackle them, and more.
Goals if Elected: When all is said and done, I will actively listen to all ideas and concerns, knowing that they would be given with good intent.  I encourage everyone to have a say in their government.
I feel we should strive for a quality of life that is high for all and safe for everyone.
I will work to strengthen our community ties within our city limits as well as to our surrounding neighborhood cities.
I will seek to stop tax increases while trying to find a way to decrease them.
We have a good foundation here in SLP, but let's build on it together.  Are you in with me?
Endorsements: None listed.
BOB NELSON: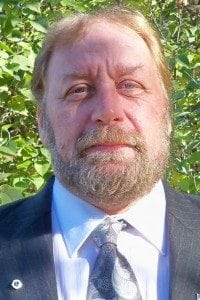 About: Bob Nelson is running for Council Member in Spring Lake Park. Bob is 57 years old and has lived in Spring Lake Park his entire life, attending local schools over the years. He has been married to his wife Tammy for 38 years.  They have two sons; Jesse and Joshua.  Bob is also a proud grandfather to Jesse and his wife Samantha's children Peyton, Izabell, and Elizabeth, and Joshua and his wife Iman's children Cayden and Evan.
Bob has worked as a machinist by trade most of his life.  He enjoys woodworking and many outdoor activities, as well as participating as a member of Kruas-Hartig VFW's Men's Auxiliary.
He's had the privilege of serving the residents of the city for 14 years as a Planning and Zoning commissioner, council member, and mayor.  During that time he has, among other things, successfully spearheaded our city becoming a Beyond the Yellow Ribbon city, as well as the annual Roof Raiser which is sponsored by the Lee Carlson Center for Mental Health.  These programs have benefited our veterans and residents of Anoka County since their inception and Bob is very proud of them.  He truly enjoys serving the residents of Spring Lake Park.
Important Issues:
Municipal Liquor Store: The council has taken steps over the last few years to make the liquor store more profitable.  These include restructuring the organization, having a consultant review the total operation and recommend changes, and hiring a new manager to implement these changes.  The council will need to work with the new manager and the City Administrator to ensure these changes are implemented to make the store more profitable.
Redevelopment of commercial and undeveloped properties in the city: We need to find ways to bring developments into the city that provide both services and additional tax base without negatively impacting our quality of life.  Approximately 20% of the properties in the city are tax exempt, which places a burden on the residents from a tax standpoint.  Redeveloping existing or undeveloped properties will help keep taxes low.
Goals if Elected: 
Continuing to fight against property tax increases while ensuring residents have access to city services they have become accustomed to. Our Police, Parks and Recreation, Public Works, and joint Fire departments are among the finest in the state.  Providing these services are both beneficial and critical to the quality of life of our residents.
Continuing to fight for residents personal property rights. Residents should be able to utilize their property as they see fit, so long as it doesn't create a health or safety issue.
Work with the Liquor Commission and the City Administrator to ensure the new liquor store manager is implementing recommendations to make the store more profitable.
Endorsements: None listed.
PENNY LUNDSTEN: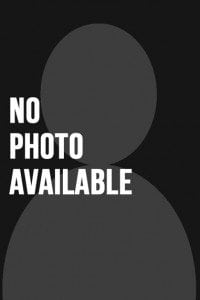 About: Did not respond.
Important Issues: Did not respond.
Goals if Elected: Did not respond.