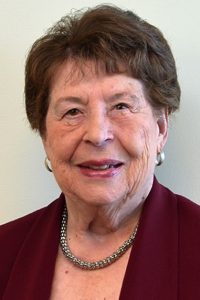 About the Candidate: Marilynn Forsberg is a 50+ year resident of Spring Lake Park. She and husband Fred raised four sons, all graduates of SLP High School. She is a 40 year member of the Spring Lake Park School Board and is the second longest serving school board member in Minnesota. She has held all offices on the board and served on nearly every school committee, council and task force. She currently serves as Chairperson of Northeast Metro 916 Intermediate School District and is it's representative to the Association of Metropolitan School Districts.
Marilynn has received all awards and honors given by the Minnesota School Boards Association including Member of Distinction and School Board Member of the Year (MSBA All-State School Board). She was honored as WCCO Radio's Good Neighbor. She attended more MSBA training sessions than any other school board member in Minnesota.
She served as Chairperson of AMSD, Vice Chair of Equity Alliance, Director on the MSBA Board, Vice Chair of the 7 county IEIC Help Me Grow Board and many church committees. Marilynn is a graduate of Westmar University and a retired medical technologist. She began her "school career" as a paraprofessional at SLP's Kenneth Hall Elementary School.
Important Issues: Fortunately, the Spring Lake Park School District is in a very good financial position. Our voters have been generous in supporting our schools. State funding has been significant although it has not kept up with the pace of inflation. In the last Legislative session the general fund was increased, but funding was decreased in costly areas such as Special Education. Some issues on the horizon which will greatly impact school districts are the outcome of the Cruz-Guzman law suit, the disposition of Reimagine Minnesota, the proposed Social Studies Standards and the pending Page Amendment. All of these will have a very significant impact on the ways schools will be funded and operated. Unfortunately, public education is under attack by many groups and individuals and consequently our strong public schools receive less positive recognition and support for their work with an increasingly diverse student population.
Goals if Elected: When I am re-elected I plan to work with staff to help students understand the importance of a high school diploma. Struggling students, especially, need to know that a high school diploma leads to future education opportunities as well as increased employment possibilities and enhanced earning power. I will support all students to be enthusiastic engaged learners in both academics and extra curricular activities. I will continue to support staff and students as we all recover from the COVID epidemic and address both academic and mental health issues. I will continue to monitor the issues I mentioned above and assist in determining their impact on the SLP School District and our students. I will continue to be a "cheerleader" for the district and for public education and be the conscience of the administration. I believe that CHILDREN ARE THE FUTURE WE CAN DO SOMETHING ABOUT TODAY!
Endorsements:
MSBA Executive Director Kirk Schneidawind
Connect with me: Did not respond.
Candidate Interview: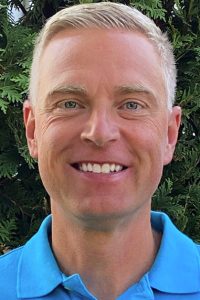 About the Candidate: I am excited to be running for re-election to the Spring Lake Park School Board because I am passionate about providing a world-class education for all students. Strong, locally-controlled public education is an asset to everyone in our community.
For the past twelve years, I have lived in the Spring Lake Park district and have had the privilege of serving on the School Board for the past four.  My wife Laura and I have three children. I have been active in coaching in Spring Lake Park youth sports and volunteer in kids' services at Eagle Brook Church in Blaine.
In addition to my role on the School Board, I serve on the Coon Creek Watershed Board of Managers, where our responsibilities include overseeing a professional staff, setting a tax levy, and managing a $5.23 million budget. As a corporate lawyer in downtown Minneapolis, I work at an educational organization, am past-chair of the Hennepin County Bar Association real property section, and a volunteer lawyer for the Children's Law Center of Minnesota.
I have been a strong voice for our students on the Spring Lake Park Board and am excited for the opportunity to serve a second term!
Important Issues:
Ensuring Student Success
This season is an opportunity to focus on reconnecting with kids. I will continue to be a strong advocate for a stable learning environment that meets the needs of all students, so that they can flourish in the years to come.
Academic Excellence
High academic expectations promote academic success, which prepares our kids for their futures. When quality academics are coupled with well-supported extracurricular activities, students have a well-rounded experience that sets them up for success!
Transparency
A culture of trust and common ownership happens when there are open lines of communication amongst parents, teachers and residents. Transparency leads to accountability.
Fiscal Responsibility 
I will continue to collaborate with the Board and administration to maintain Spring Lake Park's strong financial position, designating public dollars efficiently and mindfully to maximize student achievement.
Goals if Elected: My desire is for every student, parent, and resident in our district to be connected to Spring Lake Park schools, and to have a sense of pride and ownership. Our students are best served when the district is in tune with and interacting with the community.  I am committed to a focus on academics, increased transparency, fiscal responsibility, and to providing a disciplined, safe, and fulfilling learning environment for our children.  As in my first term, I will continue to work tirelessly to ensure that every student in our community has access to a world-class education that prepares them for success in school and beyond.
Endorsements: None listed.
Connect with me:
Website: MichaelKreun.com
Facebook: Michael Kreun for SLP School Board
Email: mkreun@gmail.com
Phone: (763) 200-4183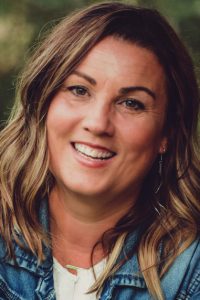 About the Candidate: Melody and her husband, Tim, have lived in Blaine for almost 20 years, and they run two businesses. All four of her sons have graduated from or are currently attending Spring Lake Park schools. You may recognize her from the bleachers of football or basketball games, or there is a good chance your student has met her at Breakfast Club. Melody will bring a genuine insider perspective on the strengths and challenges in our schools to the board. Over the years, she has had experience interacting with teachers, deans, principals, counselors, coaches and students and she will use that experience to make informed and rational decisions on the board. Melody is passionate about the needs of all students and she is unafraid to step in and do hard things. She believes that serving others is the best way to show them that you care and are invested in their well-being. Melody combines firm convictions with attentive, intuitive listening and the ability to build consensus where it is needed.
Important Issues: I believe that the pursuit of quality education for our students is the most important issue; with a goal to provide the support and opportunities necessary to ensure that students are college and career ready. With that goal in mind, a focus can be made in three major areas: curriculum, allocation of resources, and interpersonal communication.
Goals if Elected: Simply stated, my goals are to provide effective, challenging and caring education for our children. I will work to ensure that our school environment promotes productive learning that will lead to a meaningful future for all of the students.
Endorsements: None listed
Connect with me:
Facebook: Melody Skelly for SLP School Board
Email:  melodyskelly6@gmail.com
Candidate Interview: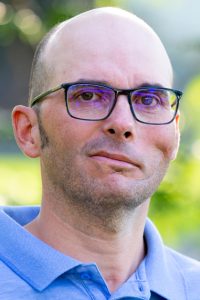 About the Candidate: My wife Megan and I have lived in Blaine for the last fourteen years. We have two children, Kincaid and Khyber, who attended the incredible Woodcrest Spanish Immersion School and now attend Westwood Middle School. Professionally, I am an optometrist and practice with Allina Health at the Cambridge Medical Center. I am also a co-founder of Invictus Brewing Company in Blaine. I have always believed in civic service and giving back to the community that has given so much to me and my family. I currently serve on the Planning Commission for the City of Blaine which reviews and advises the city council on long-range community planning goals and policies, immediate planning issues and specific development proposals. I also currently serve on the Minnesota State Board of Optometry which protects the public and ensures competent and ethical professional standards. I have previously served on the Metropolitan Council Transportation Advisory Board, the Blaine Natural Resource & Conservation Board, the Minnesota Optometric Association and the Highway 65 Public Advisory Committee. I am a previous coach for the Spring Lake Park Youth Hockey Association.
Important Issues: I believe the safety of students, teachers & staff is the single most important issue as it is a prerequisite for education. The primary goal of the district should be to keep children learning in person in a safe and responsible manner. I would be in favor of following the science and adopting policies recommended by the MN Department of Health and the CDC. These would include encouraging vaccination when possible, routine COVID testing, contact tracing, masking, quarantining close contacts & social distancing. My employer has mandated masks and vaccines for the safety of our patients. I believe our students, teachers & staff deserve the same level of protection.
Goals if Elected: I'm running for school board because I believe in ensuring our schools continue to be a leader in innovative learning. If elected, I will collaborate with educators, administrators, and the community at large to ensure our schools are a safe and positive learning environment for all of our students. The district's purpose is "high expectations, high achievement for all, no excuses". I believe in continuing this goal by working towards more opportunities in STEM education in our younger grades, supporting efforts to hire the best teachers that reflect our diverse student body and community, and making certain that our teachers and staff are supported in their mission to guarantee our students are ready for college, a career and the future.
Endorsements: None listed.
Connect with me:
Website: www.samforslp.com
Email: samforslp@gmail.com
Facebook: Sam Villella for SLP School Board
Twitter: @samforslp
Instagram: samforslp
About the Candidate: Did not respond.
Important Issues: Did not respond.
Goals if Elected: Did not respond.
Endorsements: Did not respond.
Connect with me: Did not respond.