The candidates running for U.S. Representative for Minnesota's 5th District are:

FRANK NELSON DRAKE – REPUBLICAN: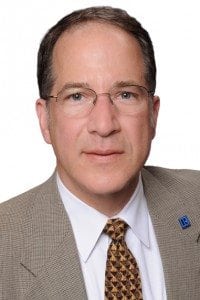 About: Hi, I'm Frank Nelson Drake. I'm running for the United States Congress in the 5th District.
In my 30 years of business, I've closed hundreds and hundreds of deals and talked with thousands of people. I worked with people from all walks of life. I've heard their stories, and I did my best to improve their lives. From all those experiences, I know people want someone like that in Washington D.C. fighting day in and day out to help improve the lives of everyone in this great nation.
The first thing I'll do is show up! Seems like an easy thing to do but unfortunately, our current Congressman has a problem making it into work. Congressmen Ellison has overall missed the most votes on average of any current Minnesota Congressperson, and he has one of the worst voting attendances in Minnesota History. (source propublica.org) If you missed that much work, you'd lose your job. I pledge when I'm in Congress, I will show up ready to work every single day, and I won't take money from lobbyist.
Important Issues: When I get to work for you, I'll be focusing on issues I continuously hear about from people around the district. Education, home-ownership, getting families health care costs under control and creating economic opportunities for people from every background.
Goals if Elected: We need to modernize our education system so we can catch up to the rest of the world. We have the shortest school calendar of any developed country; we spend the most money per student and yet we rank in 17th place in the world. We used to lead the world in education but when the rest of the world modernized their school systems they passed us up. We're still on a 19th-century school calendar.  How many children do you know, who spent the summer working out in the fields?
Endorsements: None listed.
KEITH ELLISON – DFL: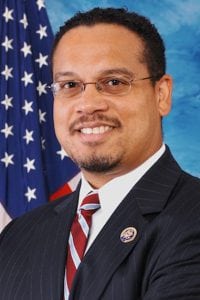 About: Congressman Keith Ellison has represented Minnesota's Fifth Congressional District in the United States House of Representatives since taking office on January 4, 2007. He is currently serving his fifth term.
Keith is one of Congress' foremost progressive leaders. He is the Co-Chair of the Congressional Progressive Caucus, a position he has held since 2011. He has consistently fought for job creation, progressive tax rates, health care for all, workers' rights, a clean environment, quality education, fair trade, strong consumer protections, protecting the right to vote, equality and justice for all, and greater investment in infrastructure. Keith is committed to strengthening our neighborhoods through community organization and advocacy. His entire adult life has been spent bringing communities together, particularly helping give a voice to communities who might not otherwise be heard. His philosophy is one of generosity and inclusion – because there are enough resources in our communities for everyone to prosper.
Important Issues: Congressman Ellison's policy agenda is based on four key priorities—peace, prosperity for working families, environmental sustainability, and support for civil and human rights.
Goals if Elected: Congressman Ellison is focused on making the urgently needed reforms that will provide relief to middle class and working families.
First, Congressman Ellison believes that nobody working full time should live in poverty. That's why he introduced the Pay Workers a Living Wage Act to raise the Federal Minimum Wage to $15 per hour.
Second, Congressman Ellison is fighting to pass fair scheduling and paid family leave so employees don't have to chose between taking care of their family and paying their bills.
Third, Congressman Ellison is working to make college debt-free because he believes American students shouldn't be punished for investing in their future.
Fourth, Congressman Ellison is committed to keeping our promise to seniors and those who can't work because of disabilities by protecting and expanding Social Security.
Endorsements:
Alliance for Retired Americans
American Federation of Teachers
American Federation of Government Employees
American Federation of State, County and Municipal Employees
Amalagated Transit Union
American Postal Workers Union (APWU)
Bakery, Confectionery, Tobacco Workers and Grain Millers Internation Union
Bricklayers and Allied Craftsworkers
Clean Water Action
Communication Workers of America
End Citizens United PAC
Human Rights Campaign
IBEW MN State Council
IBEW Local 2327
International Union of Operating Engineers
International Union of Painters and Allied Trades
J Street
League of Conservation Voters
Machinists Non Partisan Pol League of the Int'l Assn. of Machinists and Aerospace Workers
Minneapolis Federation of Teachers
MN AFL-CIO/MRLF
NARAL
National Air Traffic Controllers Association
National Association of Letter Carriers of United States of America Branch 9 P.A.L.
National Education Association
National Nurses United
National Organization for Women
Planned Parenthood
Service Employees International Union Committee (SEIU)
Sierra Club
Transport Workers Union
UAW Voluntary Community Action Program
United Brotherhood of Carpenters and Joiners
United Food & Commercial Workers International Union Active Ballot Club
United Steelworkers
United Transportation Union
DENNIS SCHULLER – LEGAL MARIJUANA NOW: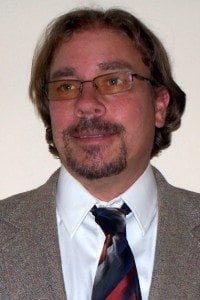 About: Dennis Schuller is running for a seat in the United States House of Representatives to represent Minnesota's congressional district 5. A lifelong resident of Minneapolis and surrounding suburbs, Schuller is married and has been with his wife for eighteen years they have one son who is preteen. In candidate Schuller's professional career he is an entertainment entrepreneur and recording professional, he operates a studio where he makes recordings. In 1996 he incorporated his business and has worked on thousands of shows and events. Dennis attended and graduated from Burnsville high school, after which he attended Normandale community college in Bloomington where he studied entrepreneurship. In 1995 he transferred to Music Tech now called McNally Smith College of Music where he was class president and graduated the intensive year long program as a certified recording engineer. During his career he has toured with national theatrical acts and has worked with fortune 500 companies and local municipalities providing technical support through his company. Dennis was a member of his local planning commission from 2008 – 2014. Candidate Schuller carries a state electrical license as a power limited technician in addition Schuller comes from a long line of statesman, professionals and decorated military veterans.
Important Issues: Ending cannabis prohibition is candidate Schuller's top priority but not his only one. Dennis is passionate about protecting our civil liberties and individual choice however he also takes a strong stance on personal safety and says simply, "let's deal with the real problem nobody should have their lives effected by violent crimes like murder and assault, children are the future and should not be subject to neglect and abuse we need to find real solutions".  In addition Schuller says, "if I could I would remove the federal mandate requiring municipalities to add fluoride to the public drinking water", he adds "this is the greatest ruse of the twentieth century how anyone could trick people into putting dangerous toxic waste into the drinking water without credible proof of its effectiveness is beyond me". Dennis says, "Government is supposed to protect people and their basic right to pursue happiness".
Goals if Elected: In a nutshell candidate Schuller says it is his goal to speak for the invisible people stating, "Everywhere there are invisible people in our midst that are marginalized and have no voice". "I have met many of the invisible people and they are often children and older folks for that matter handicapped or people with criminal records that keep them from making enough money to take care of their families, America is supposed to be about individual freedom and too often too many people are caught up in a system that doesn't make sense". Dennis adds, "My personal goal is to make contact with every person who reaches out to me while in office, I will make every effort to address your concerns individually". "I know it is a tall order however the people of Minnesota's congressional district five deserve a representative that will go that extra mile".
Endorsements: None listed.