The candidates running to become the U.S. Representative for Minnesota's 6th District are:
TOM EMMER – REPUBLICAN: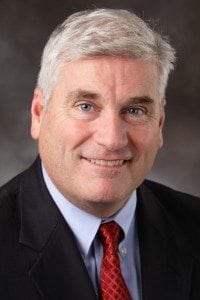 About: Born in 1961 and raised in the great state of Minnesota, Tom Emmer attended St. Thomas Academy and received his BA in Political Science from the University of Alaska-Fairbanks in 1984. He received his Juris Doctor from William Mitchell College of Law. He and his wife Jacquie have been married for 30 years and have seven children.
While raising his family and running his own business, he was elected in 2004 to the Minnesota House of Representatives. He fought to rein in government spending, balance the budget and reduce the burden of government regulations that strangle the entrepreneurial spirit.  After running for governor in 2010, he co-hosted a radio show that focused on local, state and national issues. Congressman Emmer was sworn in for his first term in the U.S. House of Representatives on January 6, 2015 and serves on the House Financial Services Committee, the Subcommittee on Financial Institutions and Consumer Credit, and the Subcommittee on Monetary Policy and Trade.
Important Issues: I think trade is an important issue because it plays a role in all aspects of life and benefits every sector of our economy. Nearly 757,000 Minnesotans rely upon foreign trade and investment to provide for their families. However, trade is not only important for its incredible impact on our domestic economy. It also plays a large role in our geopolitical strength, foreign policy and relationships around the world. With 96% of the world's consumers outside of the United States, it is vital we have positive relationships with our trading partners across the globe. Another top policy area is transportation. I frequently hear from constituents about the importance that infrastructure investments have in their daily lives. Minnesota's economy relies on trade, commerce and the ability of businesses to move their products to local and international markets.
Goals if Elected: My priorities are bringing Midwest values to Washington and enacting policies in Washington that benefit Main Street Minnesota. When I speak with many of Minnesota's job creators, I hear frustration over our nation's incredibly high tax rates, and unnecessary and burdensome regulations. Small businesses are the backbone of our economy. And today's small businesses are tomorrow's big business. But that won't happen when they are drowning in taxes, regulations and compliance. I introduced the CREATE Jobs Act to reform our corporate tax rate. We need to keep American businesses, tax dollars and jobs right here in our country. Additionally, we have untapped markets in Cuba – just 90 miles of the Florida coast – waiting for Minnesota goods and services. But to get access to that market, we must lift the failed Cuba embargo.
Endorsements:
National Rifle Association
National Federation for Independent Business
United States Chamber of Commerce
Minnesota Police and Peace Officers Association
Minnesota Farm Bureau
DAVID SNYDER – DFL: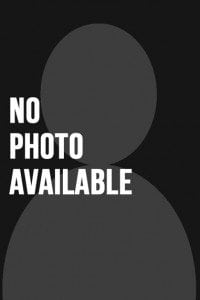 About: Did not respond.
Important Issues: Did not respond.
Goals if Elected: Did not respond.