The North Suburban Hospital District covers Blaine, Fridley, Hilltop, Mounds View and Spring Lake Park. This year, the district will be electing one member from Mounds View.

BRIDGET LUNDQUIST: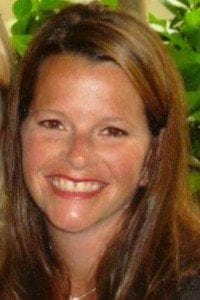 About: Bridget Lundquist is a LPN in the Allina Clinics who understands what it takes to provide quality patient care.  She is a longtime resident of Mounds View where she lives with her husband Jeff and her three children.  Bridget is not usually a political person but felt compelled to step forward when she heard about the way Allina is taking Unity in the wrong direction.  Bridget's husband, Jeff is a volunteer firefighter and routinely transports people facing medical emergencies to Unity.  Bridget and Jeff understand firsthand how detrimental it would be if Allina was allowed to continue removing key services from the hospital, such as the Emergency Room.
Important Issues: Allina has been chronically underfunding and understaffing Unity Hospital over the past several years and decreasing critical services such as the birth center, surgical services and cardiac services.  Without any transparency or input from the community, Allina has been removing these vital services and moving them to Mercy hospital, which is significantly further from Mounds View and many residents in the district to travel.  Allina is also planning to centralize psychiatric and substance abuse services at Unity.  These changes are all being made without any oversight from our publicly elected Hospital Board.
The North Suburban Hospital Board has been silent and complicit with the denigration of Unity Hospital, the hospital we founded 50 years ago and have continued to support with our tax dollars year after year.
Goals if Elected: Bridget will work with fellow Board Members to restore the original purpose of the North Suburban Hospital Board which is to be the voice of residents in Mounds View, Spring Lake Park, Blaine, Hilltop and Fridley and ensure that the hospital we pay for is working for us, not just Allina's corporate interests.  Bridget will fight to make the Board more transparent and engage the surrounding communities rather than being secretive and hiding information as it has been doing in past years.  Bridget will work through the Board to hold Allina accountable for the millions of dollars they have extracted from our local communities only to remove the services we need and ignore problems happening in the hospital.  Bridget will be a voice for families in Mounds View and around the district who want a quality, accessible community hospital.
JOHN SWENSON: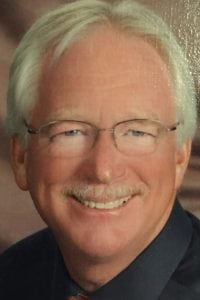 About: John Swenson has lived in Mounds View for over 40 years. John together with his wife have raised two daughters in Mounds View and now are enjoying four grandchildren. John spent his career working as a union electrician in the metro area. He is now enjoying redirecting his energy  in retirement. John is active in volunteer duties at his church and on occasional mission trips as well as keeping up his hunting, fishing and building skills. John has also served on the north suburban hospital district working with the board to keep Unity Hospitals buildings up to date and functioning to serve the communities it serves.
Important Issues: Since Unity Hospital was built in 1966, as the result of needs in the community and a tremendous amount of hard work from some very dedicated people that where instrumental in getting the north suburban hospital district formed, there have been changes in the communities served. When Unity was built the closest hospital was a long ride down town Minneapolis. As years progress and populations grew more hospitals and clinics have been built thus creating more options for residents to use. As a result of these changes some of the services that were offered by Unity were not being fully utilized and they have been moved to Mercy Hospital by Allina management. Some services that were provided at Mercy have  been moved to Unity. The decision has been made by Allina management to combine Unity and Mercy under one license.
Goals if Elected: The hospital district has operated for over 50 years. In 1978 an agreement was reached with Allina that left responsibilities for operation to Allina and the hospital district would be responsible to distribute tax collected funds to improve the bricks and mortar of the facility. This agreement has worked well but with the change in license the tax funds collected from five suburbs will be much more difficult to distribute because of the need to certify that the patients are coming from the five cities. With Unity being  licensed with Mercy the  question has been asked if the hospital district needs to exist. The time may have come for the hospital district to end. The wind down will involve working to sell property and prepare to return all remaining funds back to the counties that collected them.