In 2018, voters in Blaine Ward 1 will elect a city council member. The candidates are: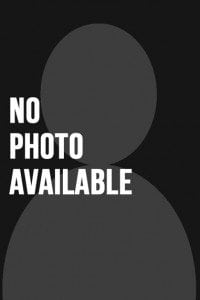 About: I am Councilmember Wes Hovland, I have been married to my lovely wife for 38 years. We have 3 wounderful adault children two still live here in Blaine. I was born and raised in Mounds View and attended Irondale Sr High School and attended what is now Centry Collage. I served 4 years in the US Air Force. I have worked for many years as a lab technition in a commertial film lab and currantley work as a Crane Technition.
I am an Eagle Scout and have continued to work with the Scouting program most of my life serving as a Scoutmaster, Commitioner and a Adault leader trainer. I have searved with the Lions and the Frontiersmen ( Boot Lake Youth Camp ).
After teaching Citizenship to the Scout's I desided to get invololed with the City of Blaine on the Transportation Committee and the ran for City Council.
Important Issues: Blaine has has had a lot of growth in a short period of time and with that there have been many chalenges. The issues we need to continue to work are making sure are Police are fully staffed and have the training, tools and equipment to keep our schools, buisnesses and resident safe. We also need a well staffed and equiped fire department. Safety services is vital to our community. The other very important issue for Blaine is Public Works and the work they do such as maintaning our infostructure ie water, sewer, road maintenance, plowing and our holing ponds and drainage ditches.  They need to work with many different agencies and department as well as communicate with the public. These are the core areas we need maintain but ther are many others such as the budgit, keeping the tax rate down, maintaning our parks and trails.
Goals if Elected:My goals are to continue looking to the future for ways to keep our taxes down and provide the services we all have come to expect. To do this I have advocated for programes like the Pavement Managment Program that has reduced our assessments from 100% o 25%, going out for bids on outside contracts saveing millions of dollers over timeand alowing other companies the chance to bid. My biggest goal at this time is to work with our staff on a redevelopment plan for our City. This important as our city builds out, how can we creat jobs and what type as well as adapt to our needs in housing.
Endorsements: None listed
Connect with Me: Did not respond
About: I have a Bachelors of Science in Electrical Engineering from University of Minnesota – Twin Cities and a MBA from Carlson School of Management at the University of Minnesota.  Shortly after finishing school, my wife Kari and I moved to Blaine and we have been residents for 15 years.  I have been working at Boston Scientific for 16 years, currently as a Design Assurance Engineer and am co-chair of an employee resource group at Boston Scientific, Men as Allies Network which is part of the Women's Network.  Kari and I volunteer for a variety of causes including University of Minnesota Alumni, SLP Panther Foundation, and Stepping Stone Emergency Housing.
With my free time I enjoy hiking, photography, cooking and have been home brewing for over 10 years.
Important Issues:
Make Residents a Priority – residents must be central to the actions of the City.  Blaine has certainly enjoyed tremendous growth but with the remaining land being developed, in that growth has at times begun to conflict with existing residents' needs and wants.
Transparency from the City – as the city works towards a strategic vision it needs to be clear precisely where the city is headed.  Further, the City must proactively communicate decisions impacting residents, as well as explain why the city is taking specific actions.
Infrastructure – Blaine has seen significant growth over the years, in just the 15 years I have lived here the city has added about 15,000 residents.  Updates to city infrastructure has not kept pace with the growth of the city and maintenance has fallen behind.
Goals if Elected: If elected I would work to ensure the city –
Creates and maintains an active dialogue with residents where people feel they have a voice in where the City is headed and their opinions are considered
Improves communication with residents where City decisions are made with open and clear rationale and actions are proactively communicated
Communicates a plan on how city infrastructure will be improved with a timetable to completion of meaningful milestones
Endorsements: 
MetroNorth Chamber Leadership Fund
Connect with Me: 
email: Jason@JasonSmithforBlaine.com
Facebook: fb.me/JasonSmithforBlaine
Instagram: jasonsmithforblaine
Twitter: twitter.com/JSmith4Blaine
Website: JasonSmithforBlaine.com

BLAINE
CENTERVILLE
HAM LAKE
LEXINGTON
SPRING LAKE PARK
ANOKA COUNTY
MINNESOTA HOUSE
U.S. HOUSE OF REPRESENTATIVES
CENTENNIAL SCHOOL DISTRICT