In 2018, voters in the Centennial School District will elect three members of the school board. The candidates are:
About: I have been a resident of Circle Pines and Centennial School District for 35 years. I am married and have three grown children that attended Centennial Schools. I am a former public-school teacher and coach.  I am currently serving on the Centennial School Board with 10 years of experience, serving on the transportation and boundaries committees.  I have been involved with our local Legislative Action Committee. It is important for me to give back to our communities. I served as a Youth Coach for the Lino Lakes Parks & Recreation.  I am a current Board Member Edison Community & Sports Foundation and former Board Member Minnesota Amateur Sports Foundation.  I have served on the Circle Pines Planning & Zoning Committee.
I earned a Bachelor of Science Degree in Secondary Education from the University of Wisconsin – River Falls. Master of Science Program Speech Pathology Minnesota State University Mankato. Mini Masters Information Technology University of St. Thomas.
My occupation has been in professional sales of technology & software solutions to help businesses operate more efficiently. My private sector business experience has allowed me to be fiscally responsible and a team player.
Important Issues: A key issue for the district is the lack of funding resulting in budget cuts which have an impact on the way we deliver education to our students and services to the district. School equity and funding have not kept up with inflation. Over the past 9 years the district has cut $17 million from its budget. This has resulted in the cut of 60 full time positions, has reduced expenditures for supplies, text books, technology and athletics.  We are a very fiscally prudent and continue to meet the needs of our students.  However, without additional funding from a levy this Fall, additional cuts will have to be made. This will affect another key issue of class size. The last key issue is student and employee safety. With additional funding the district will invest in security and programs to substantiate a safe environment.
Goals if Elected: My goals include continuing to be a dedicated member of the school board.  I am focused on being a leader in our district, an ambassador of our schools and a strong supporter.  My goal is to empower district leadership and provide them with the information and tools to meet strategic plan goals and vision of providing an excellent education for all students. I plan on working closely with the superintendent, executive staff, principles and other committees to ensure the delivery of a quality education that produces high academic achievement in our district.  I am also committed to working with school officials in creating a safe and secure district. Another goal is to continue to lobby local and state legislators to bring equity in education to our district.
Endorsements: None listed
Connect with Me: 
Phone: 612-600-9344
Email: jpburns30@gmail.com
Facebook: John Burns
LinkedIn: John Burns
About: Suzy Guthmueller is the current chair of the Centennial School Board. She has been an active member of the school board for the past 16 years and resident of the Centennial School District for the past 33 years.  Suzy and her husband Mike live in Lino Lakes.  They have two children, a son, Tim and daughter, Katie both Centennial High School graduates. Suzy graduated from Mounds View High School and has a Bachelor of Science from the University of Minnesota in Consumer Food Science & Nutrition and Marketing.
Suzy serves on the district Quality Steering committee, Centennial Arena Board, and Teacher, Principal and Para Negotiations Teams.  She also represents Centennial as she serves on the MN School Board Association (MSBA) board as a Director and Legislative Delegate. Suzy is the current President of Schools for Equity in Education (SEE). She also serves on the MSDLAF Board of Directors.
Important Issues: As a board member, it is important to keep focus on student achievement and the academic growth of all learners while being aware of the changing standards, best practices in education and work to eliminate the achievement gap.  As education continually changes, the challenge becomes successfully educating the 21st Century learner.By connecting, achieving and preparing, we continue to work to educate our students to their full potential.
Continue our effort to provide a safe learning environment for our students.  Closing the open hallway between our HS buildings is a priority.
As a district, our taxpayers pay more for local levies than taxpayers in many other districts.Continued work with SEE to ease the tax burden for all Centennial residents as we pursuea funding formula that provides adequate and equitable funding for the education of all students. Centennial currently ranks 290 of 330 districts in state general education funding.
Goals if Elected: As a member of the school board it's important to have a broad focus on issues affecting the district.  With each decision we should look at the big picture what is best for the students, staff, and community.
Communication will always be a priority to inform and connect with our community. Community involvement with public and parental support for our schools is necessary.
Financial challenges continue to be addressed as districts are mandated to do more with less.   Shifting targets and increased unfunded mandates continue to challenge school districts.Continue fiscal responsibility by reviewing all areas of the district.Continue to lobby for equity in funding for our district.
Continue to keep the curriculum in our schools competitive, while offering a safe learning environment with quality teachers and reasonable class size. Educating our students to reach their full potential and preparing them for a successful future should be our goal.
Endorsements: None listed
Connect with Me: 
E-mail:  sguthmueller@msn.com
Phone:  651-484-6634
About: I have been married to my high school sweetheart Bridget, for 25 years. We live in Blaine with oursons, Carl (19) and Michael (13).
I am proud to have served as the President of the Centennial High School Baseball Boosters and as a voting member of the Centennial High School Football Booster Board. I am also proud to have served as the League Representative and Travel Director of the Centennial Baseball League, as a Little League All Star Coach and as a youth football coach for the Blaine/Spring Lake Park Athletic Association and for Lino Lakes Parks and Recreation. Outside of Centennial, I have served as a youth mentor forThree Rivers Park District.
Currently, I work as a Media Relations Specialist for Three Rivers Park District. Previously, I was a journalist in Washington, D.C., where I was the producer of TechnoPolitics, a national PBS television series focused on the intersection where science, technology and the environment collide with politics. In my younger, much fitter days, I served six years in the Army Reserve and National Guard. I graduated from the University of Minnesota with a B.A. in Political Science and a minor in Journalism.
Important Issues:There are several important issues facing Centennial Schools, including school safety, equitable funding for property poor school districts like Centennial, and unfunded state and federal mandates that drive up costs.  However, I strongly believe the number one barrier to learning is not a lack of funding, as my liberal friends argue, or a watered down curriculum as my conservative friends argue.  The number one barrier to learning is children and families in crisis.  Fifty percent of marriages end in divorce.  Mental health issues, drug and alcohol abuse, and chronic and terminal illnesses in the home are issues that beset our students.  While it is not the job of our teachers to raise a child, schools must do a better job of recognizing and helping students that are struggling with issues beyond academics.
Goals if Elected: I'm running for the Centennial School Board because I'm passionate about public service and want to be an advocate on behalf of Centennial kids and their families. Seventeen years ago, when Bridget and I moved to our starter home in Blaine, we chose our neighborhood specifically because it was in the Centennial School District.  My goal, if elected, is to be a responsive and transparent representative of the familiesand taxpayers of Centennial School District.
Endorsements: None listed.
Connect with Me:
Email: kniselyforschoolboard@gmail.com
Facebook: TomKniselyForSchoolBoard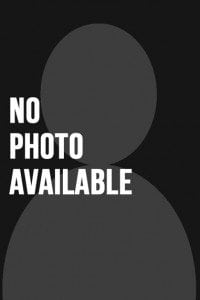 About: Kathryn was elected to the Centennial School Board in 2014 and currently is also the Centennial delegate to the 916 School Board.
Kathryn is 58 years old, married,and has three daughters.  All three are Centennial High School graduates (Classes of 2012, 2013 and 2016) and two have completed college (U of Iowa and UW/Eau Claire, respectively).    The third is a junior at San Diego State University.  The family has lived in Lino Lakes since 1999.  Kathryn has worked in the Anoka County Attorney's Office since 1989.
Volunteer Activities:  Founding board member of Centennial Area Education Foundation (CAEF) (October 2001—January 2010; Scholarship Selection Committee; Harvest Fest/Gala committee). Member of Centennial Legislative Action Committee (CLAC) (2010—2014).  Arrive Alive (2011, 2013).  Kathryn has also served as a Girl Scout Troop Leader, Mission Trip chaperone, and volunteer for Choir Boosters, Girls Swim and Dive Boosters, and Gymnastics Boosters.  Before she was on the School Board, she volunteered for several Vote Yes Levy campaigns.
Important Issues: 
Maintaining adequate funding levels to ensure continued excellence in our school system. This can be done through passing an increased operating levy, but also, and more importantly by convincing State legislators in St Paul to move forward on Property Tax Equalization.
High quality academic programming.
Maintenance of extra-curricular excellence and opportunity.
Continuing the work of the 5-year Strategic Planand looking forward to developing the next one.
Goals if Elected: Kathryn hopes to continue to serve by working cooperatively with the otherSchool Board directorsto make policy level decisions in the best interest of all Centennial students and the Centennial community.  Ideally the proposed operating levy will pass so that the District can stem the tide of cutting services and programs.
Kathryn has long wished for a beefed-up K-12 fines arts and music curriculum in the Centennial District.  Her long-term goals include establishing an orchestraand a yearly Fine Arts Show and Exhibition.
Endorsements: None listed.
Connect with Me: Did not respond

BLAINE
CENTERVILLE
HAM LAKE
LEXINGTON
SPRING LAKE PARK
ANOKA COUNTY
MINNESOTA HOUSE
U.S. HOUSE OF REPRESENTATIVES
CENTENNIAL SCHOOL DISTRICT