In 2018, voters in Spring Lake Park will elect a mayor to serve a four-year term. You can read about the candidates below, or watch a debate they participated in.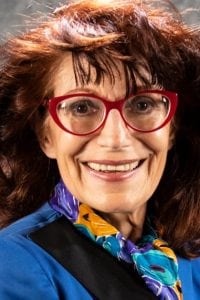 About: I am a resourceful, enthusiastic go-getter, who is knowledgeable about a wide variety of subjects.
With my dedicated work ethics, I will work vigorously for our city.
I have been a Spring Lake Park resident for a total of 27 years.  I attended Anoka-Ramsey College majoring in Political Science (elected Student Senator).  I attended Act One Acting School in Chicago and audited courses at both The University of Minnesota (Political Science) and The University of Illinois (Theater Arts).  I trained Thoroughbred racehorses, was an AKC Handler, worked for 3 law firms, carried a real estate license, owned and operated an antique store.
I have volunteered for many organizations including The National Parks Service (Bike with Rangers) (Habitat Restoration) (Parks Program for Children).  I enjoy skiing, biking, hiking, climbing, riding, canoeing, and gardening.
My current and prior Community Service includes: City Council, Coon Creek Watershed District AdvisoryCommittee, School Board Liaison, Tower Days, Anoka County Fire Protection Council, PlanningCommission(alt), election judge, and Joint Airport Zoning Board (alt). I wrote Broadband Bill (18-5642) Remote Access Legislature for Disabled and The Lifetime Senior Minnesota Park Pass (SC4311-1).
Important Issues: On August 6th I read a three-page report at City Council objecting to rezoning land on Pierce Street from R-1 single family residential to R-3 heavy density residential to accommodate a townhouse development.  I saw the letter of the law would make it illegal to proceed with this project.  I suggested an alternative of two twin homes-the council agreed with me.
In 2016, I was the lone resident lobbying against rezoning 10 acres north of our liquor store from Commercial to R-3 heavy residential.  Developer Rubicon wanted to build 3 high-rises, 150 rentals units on this property marketed as affordable housing for single parent families.  I spoke before the Council on the negative economic implications of eliminating commercial property. The council heard my pleas and voted down the developer.  In Oct, Hy Vee will start construction where once affordable housing was slated.
Goals if Elected: Keep commercial areas intact for a higher property tax baseto reduce the residential tax burden.    Make sure City Hall is held accountable for their actions and transparent in all their dealings.  No special deals or treatment behind closed doors.
We have an ongoing storm water problem which over a year ago I demanded that an in-depth study be done.  I attended the Coon Creek Watershed District Board meeting on August 27th only to see this study tabled because of insufficient information.  I will stay on top of this situation.
We need property tax benefits for our residents, not what happened with 'Legends of Spring Lake Park,' the 194-unit AFFORDABLE rental apartment complex which was financed using TAX INCREMENT FINANCING with all the property tax going back to the developer and no tax benefits for our residents until 2040.
Endorsements: None listed
Connect with Me: 
Facebook:  VoteBarbara4Mayor
Phone: 763-784-4077
About: As a lifelong resident of Spring Lake Park, I have been married over 30 years to my husband, Doug Hansen. He is employed by Second Harvest Heartland. Our daughter, Emily, graduated with honors from our public school system, obtained an AA degree and loves her career at Best Buy.
My employer for eighteen years has been Independent School District #621. I have taught Sunday and Vacation Bible School, sang in choir, and volunteered in the kitchen at Christ Lutheran and Christ the King Churches.
After graduating with honors from Spring Lake Park High School, I obtained a BA Degree from Concordia College, Moorhead, MN with a double major in Art and Business Administration.
I am a 14 year breast cancer survivor.
Passionate about animals and wildlife, I also enjoy gardening, agate and Fiestaware collecting, playing Kubb and bags with family and friends, and can't wait to see what Cersei will get away with next!
Mayor of Spring Lake Park since 2011, I am recognized for bringing in more than $50 million of redevelopment activity to Spring Lake Park; the largest redevelopment in our City's history. I have created jobs, affordable housing, and a more diverse tax base.
Important Issues:It is important that we continue to:
A) Honor the transparent environment created at City Hall, yet follow the laws -especially pertaining to conducting business meetings, which I have done faithfully.
B) Control spending without reducing services. We hired a new City Administrator, cut wages by the equivalent of one full-time staff, and digitalized City Hall to name a few; but didn't reduce programs. Our over all levy is less in actual dollars now then when I took office.
C) Improve safety, which was done through purchasing a Public Works building -protecting staff and equipment, thereby improving safety and productivity; and through the purchase of Narcan for our Police Department ensuring their safety and saving lives.
D) Protect our infrastructure, which I have by: implementing a sewer lining program, maintaining our buildings, completing the 1998 Pavement Management Plan, and continuing seal coating and street maintenance.
Goals if Elected:
When I am re-elected as the Mayor of Spring Lake Park, I will:
1) Obey the laws and represent you with pride, integrity, and professionalism.
2) Remove truck traffic off of 81st.
3) Restore our trails on Old Central and Osborne.
4) Make improvements to Triangle Memorial Park.
5) Invest in a Local Surface Water Management Plan to reduce flooding in problem areas.
6) Work towards the development of 525 Osborne Road.
7) Continue to create a more diverse tax base through redevelopment activity like I have done with Blue Sun, Sunset Grill, The Legends of Spring Lake Park, Public Storage, Torg Brewery, and Hy-Vee!
8) Continue to work hard to keep property values high and taxes low: without compromising services.
9) Lead in a positive direction, focusing on the strengths of Spring Lake Park.
10) Vote the direction that the majority of residents want.
Let's continue to thrive!
Endorsements: None listed
Connect with Me: 
Email: cindyhansen.slp55432@yahoo.com
Phone: 763-482-2834
BLAINE
CENTERVILLE
HAM LAKE
LEXINGTON
SPRING LAKE PARK
ANOKA COUNTY
MINNESOTA HOUSE
U.S. HOUSE OF REPRESENTATIVES
CENTENNIAL SCHOOL DISTRICT