In 2018, voters in Centerville will elect two city council members to serve four-year terms. You can read about the candidates below, or watch a debate they participated in.
About: Michelle has been working with the City of Centerville since 2004, first serving on Planning and Zoning committee, then on city council from 2005-2009. She has been with the Centennial Lakes Police Department since 2008, serving as the volunteer coordinator, CERT program coordinator, and currently emergency management specialist. She works for Minnesota Department of Human Services as an emergency planning coordinator, specializing in disaster planning and workplace violence prevention.
Michelle has lived in Centerville since 2002. She lives with her husband, Brad, and their three daughters.
Michelle holds an M.A. from Metropolitan State University in Public and Non-Profit Administration and a B.A. in English from the University of Minnesota. She holds an Emergency Management certification from Minnesota Homeland Security Emergency Management.
Important Issues: The important issues to Michelle focus on building a resilient community. When issue arise, problem-solving effective solutions; providing amenities that are accessible to everyone, connecting everyone to opportunities within the city with a focus on meeting the needs of an aging population and the youth of the population;  fostering a walkable and sustainable city with an emphasis on wellness, continuing to create a welcoming environment that serves the residents, visitors, and businesses in the community; and maintaining an affordable community existence that equals each stakeholder's return on their investment. An important issue that spurs Michelle's involvement is to be a female in city leadership to add a diverse and unique perspective.
Goals if Elected: Michelle's goals if elected are :
i.            Support the plans that are approved and in place within the city.
ii.            Determine the relevant and foremost issues that are important to the stakeholders in Centerville.
iii.            Build on strengths, things the city is doing well.
iv.            Find opportunities to be excellent- capitalize on those opportunities.
v.            Create opportunities to listen and fully address the present concerns while keeping the future of the city in mind.
Endorsements: None listed
Connect with Me:
Email   michelleincenterville@gmail.com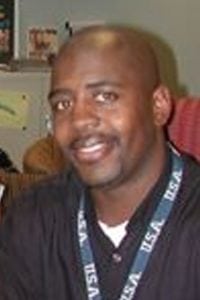 About: I have been a Centerville resident since 2001.  I've been involved in the community in numerous ways: Coaching youth sports, coaching varsity sports, teaching Sunday School, Announcing sporting events, announcing the City parade, as a Planning and Zoning Commissioner, Police Governing Board member (2018 Chairperson) and as a City Councilman for the last 9 years. I have served as a Trustee for the League of MN Cities Insurance Trust Board (Appointed Chair in 2018) and a Director for the League of MN Cities Main Board. I am a Manager at State Farm Insurance and have been employed with them for 26 years.  I am a Husband to Susan Love and a father to Olivia, Payton and D. J. who all grew up in this community.  I am a dedicated neighbor who looks forward to serving my community over the next four years.
Important Issues: Centerville is a small community surrounded by a much larger community.  Most people live here due to the fantastic school system and the small town feel.  Our greatest challenge as leaders in the community is to maintain the small town feel while continuing to promote growth and change.  We are excited about some of current growth and proposed growth which will bring new business and new families to town.  This growth should allow us to further spread the tax burden while also maintaining the services we have become accustomed to.
Goals if Elected: I would like to maintain the momentum we have started since my time in office.  We have maintained a strong and dependable Public Safety system.  We have maintained our parks and extended our trail system.  We have maintained our tax rate while taking care of the needs of the City.  I would also like to increase the neighborly feel of our community, getting people involved to help make the community stronger, more welcoming and an even better place to live.
Endorsements: None listed
Connect with Me:
Phone: 651-429-9999
Email: DLove@Centervillemn.com
Twitter: @DLOVE007
LinkedIn: D. Love
About: I have lived in Centerville for 17 years with my wife Mary Jo. I have been married to MaryJo for 35 years. I'm retired now and feel my extensive work experience can be utilized to help the city. Early in my career, I worked for an engineering firm. In this position, I traveled to more then two hundred cities throughout the United States, and assisted in gathering data used by municipalities to set policy. I also have a strong business background. With over 30 years in the trucking industry, I have held management positions as a purchasing director and General Manager. Throughout my professional career, I have learned the value of working with people to achieve goals and objectives.
I have always been active in employment roles in my community. I served on my homeowners association board for more than ten years, working hard to keep monthly dues stable and properties well maintained. I take pride in my community and association and believe in making a contribution. I believe actions speak louder than words.
Important Issues: Work to attract businesses that will aid in strengthening the local tax base.
Keep public safety a top priority
Maintain and upgrade city parks and trail system for the families in the community
Focus on reducing the city's debt service to generate funds that can be reinvested in the community.
Goals if Elected:
* Be a good steward of the citizens tax dollars through responsible spending and debt reduction
* Maintain a sustainable street maintenance program
* Attract new businesses that would provide desired services to the city
* Have an "open door" policy and listen to residences concerns
Endorsements: None listed
Connect with Me: 
Email: gregory.nohner@gmail.com

BLAINE
CENTERVILLE
HAM LAKE
LEXINGTON
SPRING LAKE PARK
ANOKA COUNTY
MINNESOTA HOUSE
U.S. HOUSE OF REPRESENTATIVES
CENTENNIAL SCHOOL DISTRICT