In 2018, voters in House District 37A will elect a representative. District 37A includes includes parts of Blaine, Coon Rapids and Spring Lake Park. The candidates are:
About: Rep. Koegel is a lifelong resident of Minnesota and knows it is a great place to live, work and raise a family.Erin grew up in the north metro and graduated from Osseo High School. She went on to earn a bachelor's degree in Psychology and a Master's in Advocacy and Political Leadership both from the University of Minnesota Duluth.
As our state representative, Erin Koegel's focus is to help people find the path to a better life.Her advocacy for paid sick leave, health care for all and connecting people to good jobs makes adifference. She helped secure funding to repair 105th Ave in Blaine and worked with MNDOT to study traffic and safety issues on Highway 65 and University Ave.
While serving in the Minnesota House, Rep. Koegel also works at The East Side Learning Center (ESLC). ESLC is a nonprofit founded by the Sisters of Notre Dame that provides literacy tutoring to children one-on-one in Saint Paul.
Erin and her husband, Steve, live in Spring Lake Park and love the hometown feel of the north metro area. They will be welcoming their first child in December and look forward to raising their family here!
Important Issues: 
Healthcare: Denying people care they need to increase profit is wrong. Minnesotans keep paying more and more while getting less and less. I believe that everyone deserves healthcare they can count on.
Education: Our kids deserve a world-class education. We must support our teachers to ensure we get the best educators possible in the classrooms. We also must offer students a variety of pathways to success whether that is a college education or apprenticeship in fields like trades.
Transportation: People in our community spend too much time sitting in traffic on Highway 65 or worried about our safety while utilizing University Ave. Our community is growing, and we must address our transportation needs so we can spend more time with our families and people can easily access businesses in the north metro.
Goals if Elected: 
In 1992, Republican Governor Arne Carlson and a bipartisan coalition of legislators created MinnesotaCare – a state-operated health insurance plan. Today, over 100,000 eligible Minnesotans have chosen MinnesotaCare for the high-quality health coverage they need, at prices they can better afford. To lower prices for more Minnesotans, I want to give everyone who buys their insurance on the individual health insurance market the choice to buy-into MinnesotaCare. Minnesotans who choose "MinnesotaCare Buy-In" would pay their own way – meaning the cost of their premiums would pay for their coverage, without any additional ongoing costs to Minnesota taxpayers.
Secure funding to address the traffic congestion on Highway 65 and the safety issues on University Ave.
Endorsements:
Minnesota Farm Bureau
Minnesota Farmers Union
Minnesota Peace and Peace Officers Association
AFSCME Council 5
Conservation Minnesota
Teamsters Joint Council 32
Teamsters 120
Indivisible North Metro
Minnesota AFL-CIO
Education Minnesota
Emily's List
WomenWinning
MAPE
IBEW 110
IBEW 292
Moms Demand Action
OutFront Minnesota
Planned Parenthood
TakeAction Minnesota
Connect with Me: 
Facebook: @erinformn
Twitter: @ErinKoegel
Email: erin@erinformn.com
Phone: (612) 564-3746
Website: erinformn.com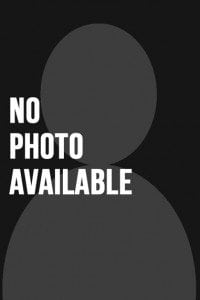 About: Did not respond
Important Issues: Did not respond
Goals if Elected: Did not respond
Endorsements: Did not respond
Connect with Me: Did not respond

BLAINE
CENTERVILLE
HAM LAKE
LEXINGTON
SPRING LAKE PARK
ANOKA COUNTY
MINNESOTA HOUSE
U.S. HOUSE OF REPRESENTATIVES
CENTENNIAL SCHOOL DISTRICT