In 2018, voters in Blaine Ward 2 will elect a city council member. The candidates are: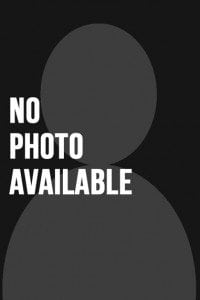 About: Did not respond
Important Issues: Did not respond
Goals if Elected: Did not respond
Endorsements: Did not respond
Connect with Me: Did not respond
About: Jess is an active business and community leader and runs a successful family business in the North Metro. She has also served on two local prominent boards. In 2008, she served a 2 year term as a director with the Young Professionals of Minnesota. For the last 7 years, Jess served on the board for the MetroNorth Chamber of Commerce, chairing that board for a year and working hard to be an advocate for business and the communities they serve. She led record-breaking fundraising efforts on behalf of the Chamber, maintained relationships with key stakeholders in and around Anoka County and displayed a passion for leadership and public service.
Jess has been a Blaine resident for nearly 20 years.  She lives in Blaine with her husband, their three girls and two rescue dogs.  They attend Eagle Brook Church in Blaine and their daughters are current students in the Spring Lake Park School District.
She is an active volunteer for youth athletic programs in and around the area, the SLP schools and other non-profits. In her spare time, Jess loves spending time with her family; baking with the kids, a glass of wine with a good book and being outdoors.
Important Issues:
Residents First:
Community development efforts that provide opportunities for engagement
Sustaining a dialogue with the City of Blaine that maintains and values residents input
Putting people over politics
Addressing neighborhood safety/traffic issues
Innovative Economic Development & Growth:
Coalition building with Anoka County and economic development agencies
Leveraging key assets
Attracting and retaining talented & trained workforce
Shaping the Future of Blaine:
Prioritizing Highway 65 improvements
Planning for smart growth
Minnesota Best Places to Live = Blaine
Blaine is a beautiful City to live, work and do business.  Residents within our community have indicated for some timethat we need change.  What looked good years ago simply may not be what our City needs today. Our leaders must be open to new ideas in order to evolve with demand and growth.  I want to lead with a residents first mentality; there should not be a disconnect between people and local officials.
Goals if Elected: My goal is to be a strong voice for innovative economic development and growth.  We as residents, have an unprecedented opportunity to shift the dynamic of the current City Council and shape the future of the City of Blaine.  Additionally, I seek to bring fresh perspective, creativity and community-driven leadership.
Blaine's residents, its families, its seniors and its businesses need an advocate whom will champion their ideas.
Endorsements:
MetroNorth Chamber Leadership Fund
Connect with Me:
Website: www.votejessrobertson.com
Facebook: Jess Robertson for Blaine City Council
Email: votejessrobertson@gmail.com
Phone: 612-634-1413
BLAINE
CENTERVILLE
HAM LAKE
LEXINGTON
SPRING LAKE PARK
ANOKA COUNTY
MINNESOTA HOUSE
U.S. HOUSE OF REPRESENTATIVES
CENTENNIAL SCHOOL DISTRICT