In 2018, voters in Anoka County will elect a Soil and Water Supervisor in District 2. You can read more about the candidates below, or watch a forum hosted by the League of Women Voters here.
About: Anoka County resident (Andover) since 1988
Raised on 80 acre hobby farm in Isanti County
Participated in 4-H (9 years)
Graduated Cambridge High School; earned B.S. in Earth Science, Northern Michigan University
Andover Parks Commissioner since 1989, current Chair
Anoka County Soil Conservation District since 2008 (vice Chair)
Acting liaison attendee for Coon Creek Watershed
Hobbies include hunting, fishing, golf and camping
Growing up on a small farm helped influence my deep appreciation of the natural environment and the interactions of farming, water use and soil health.
I have been the Owner/President of a local environmental consulting company since 1992.  This background provides a strong understanding for regulatory compliance issues, special contract considerations, along with employment and general budgeting concerns.
During the past 10 years as an ACD supervisor, I have gained very helpful information about the diverse environmental conditions in Anoka County.  I believe the combination of my general life history, my educational and professional trainings; provide me with a strong reason to be a supervisor on the Anoka Conversation District.
Important Issues: There are many conservation issues that are important in Anoka County, and also the adjoining counties, or even the entire state.
Clean and plentiful drinking water is an on-going concern for the county, the metro region and the entire state.
Pollinators are an emerging concern.  The importance of pollinators has been known for a long time, but recent declines in the bee population have been an alarming concern for farmers and scientists.
Soil health is also a recent concern.  New efforts are being implemented to helpmaintain and enrich our top soils without the constant use of commercial fertilizers.
General climate change is a concern that is difficult to influence much from a county level, but there are things we can do to minimize the overall impact of households.  Education to advise consumers in smart shopping for packaging and general product use will help for future generations.
Goals if Elected: My primary goals would be to continue soliciting grant funding and to expand our partnerships within the county.  This allows ACD to accomplish larger targeted projects, while expanding our overall project capacity.  Some of the big projects include bank erosion control on the Rum River,and water quality improvements for the Lake George, and the Coon Creek watershed areas.
The primary target concerns at this time include:
Drinking water protection to maintain both high quality and sufficient quantity are very important
Soil health will be an on-going process
Storm water retention/filtration to help infiltrate more water and control flooding from excess rain events related to climate change
Initiate higher recognition of pollinators and the important roles they play in our food cycle
Another opportunity to achieve more improvements in several of the target areas is to continue to do community outreach and provide educational resources to the general public
Endorsements:
Member of Freshwater Society
Member of MN Conservation Federation
Connect with Me: 
Email: lindahlj@epaconsultants.com
Phone: 763-286-3494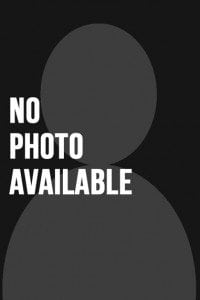 About: Did not respond
Important Issues: Did not respond
Goals if Elected: Did not respond
Endorsements: Did not respond
Connect with Me: Did not respond

BLAINE
CENTERVILLE
HAM LAKE
LEXINGTON
SPRING LAKE PARK
ANOKA COUNTY
MINNESOTA HOUSE
U.S. HOUSE OF REPRESENTATIVES
CENTENNIAL SCHOOL DISTRICT