In 2018, voters in Ham Lake will elect two city council members to serve four-year terms. You can read about the candidates below, or watch a candidate forum hosted by the League of Women Voters.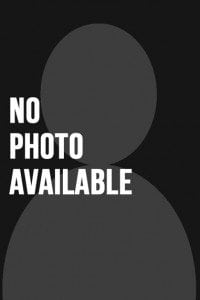 About: Jim Doyle is a Ham Lake City Councilman running for re-election. He started working with the city as a Planning and Zoning Commissioner for several years and has been elected twice for City Council.  He currently represents the City on several committees: Personnel, Roads, Audit, and Met Council. Jim is also the liaison for the Parks, Fire, and Public Works Departments.
Jim is a long-time resident of Ham Lake and is active in the community. He has been involved in youth athletics as a former Commissioner for Soderville Athletic Association and as an elite fast pitch softball coach.  Jim is an active member and past President of the Ham Lake Sportsman's Club.
Important Issues: One of the more important issues the City of Ham Lake faces is creating a more conducive environment for economic growth within the city. Working with potential businesses to expand or develop in Ham Lake is one of Jim's primary goals. As a small business owner himself and an experienced Councilman, Jim is uniquely qualified to understand both the needs of the community and individual businesses. Jim will continue to work on programs that will entice growth within the City and partner with Anoka County to maximize available resources.
Goals if Elected: Jim has been fiscally responsible in ensuring that your tax dollars are being spent wisely without giving up Ham Lake city services. Ham Lake has one of the lowest Tax Capacity Rates in the County and Jim will continue to keep it that way.
If you would like to see smart economic growth while still enjoying Ham Lake's rural character, strong property rights, and low taxes, please support Jim Doyle in November.
Endorsements: None listed
Connect with Me: Did not respond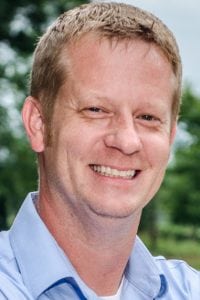 About:Both my wife and I grew up in Ham Lake and in 2016 we were able to move back to our hometown where we wanted to raise our 3 little boys. I really enjoy spending time with my family and being involved in my kids' youth activities. For the last 18 years I have been a salesman in the manufacturing world working for 2 companies. While away from Ham Lake, I lived in Bethel for 11 years where I spent roughly 9 years on the Bethel Fire Department and I was on the Bethel City Council for nearly 6 years. For the past 13 years my wife and I have put together a charity golf tournament that has raised over $30,000 for a variety of charities: Veterans Airlift Command, Honor Flights Twin Cities, Bethel Fire Department, March of Dimes, and a local family going through cancer treatments.
Important Issues: The most common issues that residents have been bringing up to me are the Met Council sewer, keeping the 1-acre minimum and keeping taxes low. I will do everything I can to keep the Met Council sewer out of Ham Lake as I did in the city of Bethel. By keeping the Met Council sewer out of Ham Lake, residents have more control of their city and we as a community, are not forced by the Met Council, in developments that require 3 houses per acre. As far as spending goes, as a city councilman in Bethel I have a proven record of investing into the city's infrastructure and it's future while never raising taxes in 6 years.
Goals if Elected: My biggest goal is to bring businesses to Ham Lake. I have proven, as an elected official that I can help bring businesses into our community. I do not believe in T.I.F. (Tax Increment Financing) and I wouldn't give a tax break to recruit businesses into our city. That is unfair for the residents and businesses already here paying taxes."
Highway 65 is a busy state highway that needs more attention to improve safety and less gridlock. As a councilman, I will put as much pressure on the state and the county to add overpasses at Bunker Lake Blvd, Andover Blvd, Constance Blvd, and Crosstown Blvd. I know this will be a long process, but this process should have been started 15 years ago!
I promise to give 110% and go above and beyond the 2 meetings a month.
Endorsements: None listed
Connect with Me: 
Email: contact@electkirkham.com
Website: electkirkham.com
Facebook: Brian Kirkham Ham Lake City Council
About: Hi, I am Al Parranto, I moved to Ham Lake in 2006 from Lino Lakes.  I am a small business owner in the real estate field, appraising properties and flipping homes in need of attention. My career has sent me into nearly every neighborhood in the Twin Cities area, which helped me to decide that Ham Lake is where I wanted to raise my family. I live here with my wife and two teenage daughters. When I moved here I became interested in local politics and had a strong desire to keep Ham Lake the safe, quiet, citizen oriented community that drew me here. Eight years ago I was seated on the planning and zoning commission to get involved and learn how the local government system works here. Six years ago I was appointed to a seat on the city council and have worked hard to represent the citizens, focusing on keeping our city taxes the lowest in the state, reducing the burden of government and increasing our personal freedoms. I also sit on several committees for the city; Fire Dept. Liaison, North Central Suburban Cable commission, Park & Tree Liaison.
Important Issues: Working with the current council Ham Lakers have elected has been very educational and enjoyable as all of us work together for the betterment of our community. Some of the things we have accomplished are; keeping the met council out, Reducing the city tax burden. Modernizing our fire department with a new ladder truck, jaws of life, breathing apparatus and the ability to provide critical real life training.  Allowing ATV's to travel on roadways, Increasing garage and outbuilding sizes allowed, Allowing shed and fences without a need for a permit, Supporting the growth of charter schools and Improving the cities credit rating. Being that the city is in fantastic financial shape, keeping Ham Lake the way it is appears to be the most important issue expressed to me by the citizens.
Goals if Elected: During my next term, I will continue our focus on controlling spending and increasing personal property rights and freedoms for the citizens of Ham Lake. I believe our low tax rates to be appealing to business development in our town. As residential real estate development has advanced well due to low taxes, it is now time to focus on commercial development. I will also develop a corporate invitational portfolio with city staff to invite desired companies to our community. A grocery store would be nice, and may be in the near future.  Commercial development should be approved by the council  that is consistent with the feel of Ham Lake.
I always have been and always will be a proponent of limited government. Less taxes, more freedom. I hope you're with me.
Endorsements: 
Mayor Mike Van Kirk
Councilman Gary Kirkeide
Councilman Tom Johnson
Councilman Jim Doyle
Connect with Me: 
Email: Parranto@comcast.net
About: My name is Liz Pomplun and I have always been passionate about politics and involved in my communities.  I was a Political Science major and a Communications minor at the College of St Benedict/St John's University.  My professional career has been in banking for the past 16 years.  In order to be successful in my banking career, I had to have good communication skills and work well with both colleagues and customers- customer service was always #1.  I also found that I needed to be active and involved in my communities and with the City's where I was working.  My involvement has been with the Stacy EDA, Chambers, and business networking groups.  I also found fulfillment volunteering at Feed My Starving Children and Junior Achievement.  Currently, I am an active member of the MetroNorth Chamber, I am an Ambassador for the Ham Lake Chamber, and I am on the Board for the East Bethel Chamber.  It has always been important for me to be involved with the business community.  I have lived in Ham Lake for the past 5 years.  Prior to that, we were living in Isanti.  I am a wife and mother to 2 boys.
Important Issues: What is important to me is to:
·         Keep our taxes low
·         Make sure our City is being attended to and looked after
·         Bring in the business necessities to Hwy 65 that we no longer have
·         Maintain our rural neighborhood way of life
·         Keep our neighborhoods and schools safe
·         While upgrading our parks and expanding our parks system
Goals if Elected: Hear what the community members have to say- what is important to them and why.  After all, this City is all of ours.
Bring more businesses to Ham Lake, so there can be more of an opportunity to work close to home, and create more tax dollars to keep individual taxes low; allowing us to put more back into our City.
Stop the stagnant trend that we have been on for far too long.
Endorsements: None listed
Connect with Me: 
email: lizpomplun@gmail.com

BLAINE
CENTERVILLE
HAM LAKE
LEXINGTON
SPRING LAKE PARK
ANOKA COUNTY
MINNESOTA HOUSE
U.S. HOUSE OF REPRESENTATIVES
CENTENNIAL SCHOOL DISTRICT