In 2018, residents in Anoka County District 4 will elect a new county commissioner. District 4 includes Columbia Heights, Hilltop, and parts of Fridley and Spring Lake Park. The candidates are:
About: I was born in Colorado Springs, Colorado to two Twin Cities natives and raised on Army bases around the world. As a teenager I experienced homelessness. My mom, little sister and I were able to get back on to our feet, and thrive because of assistance we got from a county. I know the life changing value of services delivered by the county, and that's why I'm running for County Commissioner.
After graduating from the University of Minnesota with a degree in Urban Studies, I started working for the office of Congressman Keith Ellison. While in Congressman Ellison's office, I was involved in working with HUD on the sale of Parkview Villa in Columbia Heights to Aeon saving city money. I also collaborated with communities on issues such as freight rail safety in Fridley.
From Congressman Ellison's office I worked as the Senior Policy Aide for Minneapolis City Council Member Blong Yang, who represented North Minneapolis. During my time with Blong, I focused on housing, public safety, small business growth and transportation.  I am currently the Director of Public Policy for the Minneapolis Regional Chamber.
I live in Columbia Heights with my wife Stephanie and our 3-year-old daughter.
Important Issues: I see a great opportunity for Anoka County to commit to transit improvement for the residents of Columbia Heights, Fridley, Hilltop, and Spring Lake Park. I will be a clear voice for this much needed investment.Transit brings new development and has the power to change lives by giving community members greater access to education and job opportunities. The county needs to commit to safer roads built for everyone to use and enjoy.
​In many ways the health of our community starts with people's access to safe and affordable housing. I will be a voice for more housing and more affordable housing. For everyone from seniors to workers we have to have more homes and places for people to live. Today's families will lead the fight for the planet's future. We can do our part by preserving green spaces, increasing recycling and composting.
Goals is Elected: As County Commissioner I want to be a voice for my neighbors. We have a unique corner of the county down here in District 4 and the rest of the county may not share our priorities. Using my years of experience, I want to advocate for the things that make a difference our community.
I want to be an advocate for working families and for small businesses. Southern Anoka County is one of the in our region that working families can afford to buy homes close to jobs and our downtowns. It is also one of the best places to start a new business or grow a small business. We need someone to fight for investments like transit, parks and libraries, and we need someone to sell the opportunity of southern Anoka County—that's what I want to do, and I have the experience to do it.
Endorsements: 
Senator Carolyn Laine
Rep. Mary KuneshPodein
John Larkin, Columbia Heights School Board President
Naty Severson, Columbia Heights School Board Member
Lorien Mueller, Columbia Heights School Board Member
Laura Palmer, Columbia Heights School Board Member
Connie Buesgens, Columbia Heights City Council Member
Betty Risdahl, Hilltop City Council Member
Nelle Bing
Connect with Me:
www.seanbroom.com
Facebook
info@seanbroom.com
612-819-8186
About: Adam Davis is a life-long resident of Columbia Heights along with his wife Maria, and their dog, Payday.
Adam is a teacher, providing private piano, voice, and percussion lessons to students of all ages and skill levels. For 17 years, he has been the behind-the-scenes talent that produces the Columbia Heights City Council and Planning Commission meetings. Adam is a member of the Columbia Heights Lions, and was involved in creating the 2018 Columbia Heights Lions Jamboree booklet. He is the founder of Columbia Heights Friends for an Informed Decision, a Facebook-based local news, events, and opinion page. He has an associate degree in Communications/Broadcasting. Adam is an experienced journalist, photographer and videographer and has written hundreds of media pieces. He has been a candidate, campaign manager, analyst, and strategist for multiple campaigns.
Adam is a leader. He knows when to step up or step back. Adam doesn't need to prove something, he just gets it done. His humility, broad knowledge of our communities and the issues, and ability to be principled but not divisive, earns him the trust of people on both sides of the political aisle. When an intermediary is needed to bridge the gap, they choose Adam.
Important Issues:  The main role of county government is to provide services.  Anoka County must provide those services in an efficient manner, so that everyone who needs them can get those services.  As many of the services provided by the county are mandated by state and federal governments but rarely fully funded, it is crucial that the county is fiscally responsible to minimize the impact on local property taxes.  In my district, many of the residents of Columbia Heights, Hilltop, Fridley, and Spring Lake Park have been hit with double-digit property tax increases while often not having the financial means to pay for them.  As a County Commissioner, I will not forget that every property tax dollar that we spend comes from hard working members of our communities.
Goals is Elected: My commitment to you will be to listen, be responsive, be transparent, and to be honest to the people of my district in whatever I do.  I want to see targeted improvements for our county roads, as well as for Highways 65 and US 10 that provide the critical links connecting Anoka County.  I would also like to see improvements in the way property taxes are determined and levied so that our residents don't have "sticker shock" after their property is assessed.  Improvements to our juvenile justice system and mental health services are also priorities for me.
Endorsements: None listed
Connect with Me:
Facebook
adamforanoka@gmail.com
612-310-7452
About: I've lived in my community for over 20 years.  My first apartment out of high school was in Columbia Heights, I moved down the road to Fridley where I've lived with my family for 17 years and have two children attending Fridley Public Schools.
Being an Anoka County Commissioner has always been of interest to me because it is a place where you can get things done. My community has asked me to run for something for years because they have seen my ability to serve well. I'm saying yes today because I know I will be strong advocate for our needs.
I've received excellent training for this job with North Metro Mayors Association as the Community Relations Manager for the past three years.  I have learned about city operations, policy creation and how to effectively work through legislation to get things done. Most importantly, I listen to the goals and challenges of our residents, businesses and nonprofits in Anoka County.
Where I have developed my expertise and who I am, is a collaborator and connector. I have been working with diverse leaders in civic, business and nonprofit sectors in Anoka County for the last decade, improving my own backyard.
Important Issues:
Jobs – I've sat with numerous businesses who have shared the same problem with me – the inability to find skilled workers in the trades. As Commissioner, I will:
Support the trades industries
Advocate for our community and technical colleges
Promote the numerous, good paying jobs in manufacturing Anoka County has to offer
Human Services/Public Safety – These issues have touched nearly everyone in Anoka County.  They are complicated problems that will need long term advocacy for.
Tackling the opioid crisis through policy, resources and awareness
Promoting our mental health services and facilities (Mercy Hospital, Lee Carlson Center, Touchstone)
Breaking the stigma of mental health issues through education
Community Development — When our community is strong, we all benefit. Community development to me, means:
Safe and functioning roads, trails and sidewalks
Up to code and 21st century ready public buildings and spaces
Promoting open dialogue and engagement with diverse communities
Goals if Elected: My goals for Anoka County Commissioner is to work hard on the issues that are important to my community. I will be a responsible steward of tax payer dollars, ensure services are accessible and efficient, and help people in my community navigate through Anoka County's complex systems and vast resources.
Endorsements:
Teamsters Joint Council 32
WomenWinning
Representative Connie Bernardy
Former Senator Barb Goodwin
Senator Chris Eaton
Fridley Mayor Scott Lund
The entire Fridley City Council
Fridley School Board member Avonna Starck
Fridley School Board member Donna Prewedo
Fridley School Board member Chris Riddle
Lupus Research Foundation
nMotion Dance Center for Performing Arts
Bob's Produce
Crooner's
Roman's Café
Kim Nybo State Farm Agency
Maria D State Farm Agency
Wagamon Brothers
Columbia Market
Route 47 Schaaf Floral
Connect with Me:
Facebook
www.VoteMandy.com
Mandy@VoteMandy.com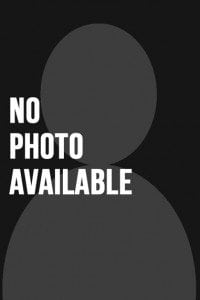 About: Did not respond
Important Issues: Did not respond
Goals if Elected: Did not respond
Endorsements: Did not respond
Connect with Me: Did not respond