In 2018, voters in MN House District 41A will elect a representative. District 41A includes Fridley, New Brighton, and part of Spring Lake Park. You can read the candidate's submissions below, or watch a forum hosted by the North Metro Mayors Association here.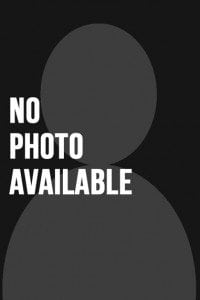 About: Did not respond
Important Issues: Did not respond
Goals if Elected: Did not respond
Endorsements: Did not respond
Connect with Me: Did not respond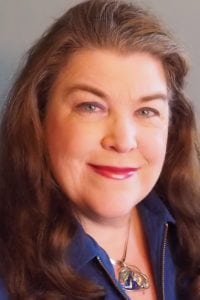 About: I am Susan Erickson, candidate for the Minnesota House of Representatives 41A and I want to tell you about my background and community involvement.
I grew up in Northeast Minneapolis until my dad's job moved us to Illinois, Pennsylvania, Massachusetts, Ohio, California and back to Minnesota.  I have lived in New Brighton for 40 years—it's where my parents finally settled and where I purchased my home.
After graduating from Lasell College inMassachusetts my first job was at Boston College Law School.
I retired from my career-long paralegal position at a downtown Minneapolis law firm in 2017.  I followed my dream of opening a small design business, SAE Design, LLC.  I am an avid photographer.  I love traveling to the many beautiful places in Minnesota to take great pictures.
I volunteer at my church and have served New Brighton as an election judge and a Planning Commissioner.  I have heldleadership positions for Senate District 41 Republicans.  I have always worked to bring our District together.
It is a great honor to run for the House of Representatives.  I have always served with integrityand I look forward to doing the same when you send me to the Legislature.
Important Issues: Government and taxes should only be big enough to get the job done.Taxes should be optimized, not blindly maximized.  The tax conformity bill would have conformed Minnesota's tax laws to the new federal tax cuts and reduced taxes for Minnesotans.  Now we will pay more tax and more for tax preparation.
There are 400,000 Medicare Cost Plan enrollees in Minnesota  being forced to choose a new plan by January 1, 2019.  This is causing great concern to seniors and their caregivers.  The replacement Medicare plans will cost more, you may not be able to keep your doctor or hospital and may not be provided the care you deserve.
The estimated fraud claims in Health and Human Services has risen to over ONE BILLION DOLLARS.  This is unacceptable.
Everyone wants honest and fair elections.  Voter fraud neutralizes our legal votes.  There is no voter fraud when there are no convictions.
Goals if Elected: I will work on restructuring policies that let people keep more of their own money.  Our tax dollars are going to many failed programs like MNSure and MNLars.  Currently the quick fix is to pour more money into them.  That is NOT a solution.
Businesses and jobs are leaving Minnesota due to high taxes and burdensome regulations.  Removing unnecessary regulations while keeping protections in place and streamlining the permitting process would be a good start. Making Minnesota a business-friendly state will retain and bring new businesses to invest, expand and create jobs to boost our economy making life better for all.
Trade and Tech schools should be promoted as a great alternative to a 4-year college to inspire students who prefer not to go to college or pay massive student loans by giving them more choices and opportunities when deciding their future.  There is a need for skilled trade workers.
Endorsements:Senate District 41 Republicans
Connect with Me:
Email: susan4house41a@gmail.com
Facebook: @Susan4MNHouse41A
Twitter: @Susan4House41a
Website: susan4mnhouse41a.com

BLAINE
CENTERVILLE
HAM LAKE
LEXINGTON
SPRING LAKE PARK
ANOKA COUNTY
MINNESOTA HOUSE
U.S. HOUSE OF REPRESENTATIVES
CENTENNIAL SCHOOL DISTRICT