In 2020,
Anoka County District 2
residents will elect a county commissioner. The candidates are: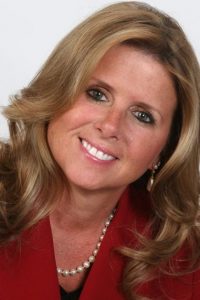 About the Candidate: Julie Braastad is a life-long Anoka County resident who calls Ham Lake her home. She is currently serving her second term on the Anoka County Board.  Prior to serving as a county commissioner, she served 6 years on the Ham Lake City Council, and two years as a Planning and Zoning Commissioner. Braastad is the current Vice Chair of the board and as part of her commissioner duties, Braastad Chairs the following committees: Public Safety, Human Services and the Inter-Governmental & Community Relations. Braastad is the past Sr. Vice President of the Ladies Auxiliary of the VFW Post 10796 in Ham Lake and has a passionate commitment to support veterans and their causes. She was also the co-organizer of the Toys for Troops drive, has worked with Lee Carlson Center for Mental Health, and is a member of both the Ham Lake Area & East Bethel Chambers of Commerce. Braastad and her husband Rick have two married adult daughters, and two granddaughters.  Braastad is a certified paralegal and also assists Rick in his electrical contracting business. They have been attending Constance Free Church in Andover for approximately twenty-eight years. Braastad is extremely involved in the community.
Important Issues:
FISCAL RESPONSIBILITY
Over the last 8 years we have kept taxes low and slashed debt. This has saved Anoka County taxpayers millions. I am committed to holding the line on property taxes which keeps more money in the pockets of our residents.
PUBLIC SAFETY
I believe public safety to be a core function of government and that we need to continue investing in it. Significant investments in equipping the deputies with body cameras, improving the forensic lab, the gun range, courtrooms and the Public Safety Data System have already occurred.
TRANSPORTATION
I have supported substantial investments in our county's roads and bridges and now I am focusing on working with MN Dot to make improvements to Hwy 65. I understand that we need to maintain safety while clearing congestion and keeping traffic moving along this corridor. I have the established relationships to work together to make this happen!
Goals if Elected: I will continue to:
Insist on a government that reflects wise budgeting and fiscal responsibility, not spending money it does not have.
Continue to invest wisely in public safety to allow for law, order and peace.
Believe that life, liberty and the pursuit of happiness are God-given rights for every individual (not privileges dispensed by government) and respect the rights of others.
Encourage individual effort and entrepreneurial success.
Protect the rights of personal property.
Insist on constitutionally limited government in both size and authority.
Insist on limited and fair taxation.
Believe in a government by, for, and of the people.
Believe that government and its leaders should live by the same rules as everyday citizens.
Keep taxes as low as possible by making sure we spend on "needs" and not "wants".
Continue to invest in public safety, roads & bridges, and our Veterans.
Work hard to "Keep Anoka County Great!".
Endorsements:
Michelle Benson, MN Senator – District 31
Cal Bahr, MN Representative – District 31B
Peggy Scott, MN Representative – District 35B
Scott Schulte, Chair of the Anoka County Board
Matt Look, Anoka County Board
Robyn West, Anoka County Board
Sheri Bukkila, Andover City Council
Tim Harrington, East Bethel City Council
Tom Ronning, East Bethel City Council
Mike Van Kirk, Mayor Ham Lake
Jim Doyle, Ham Lake City Council
Brian Kirkham, Ham Lake City Council
Ellen Christopherson, Past President of Ham Lake Area Chamber of Commerce
Women Lead MN PAC
SPAAR – St. Paul Area Association of Realtors
Connect With Me:
Telephone: 763-434-8985 or 763-238-2355
Email: JulieBraastad@gmail.com
Facebook: Julie Braastad Anoka County Commissioner
Candidate Interview: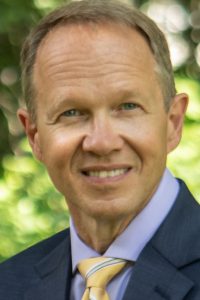 About the Candidate: A District 2 resident for 20+ years, I'm a former volunteer firefighter, and current volunteer for multiple nonprofit and community organizations including the Blaine – Ham Lake Rotary Club, I'm a member of the Chain of Lakes Church and Stewardship Committee member, a volunteer with Feed my Starving Children,Stepping Stone Emergency Housing, Hope 4 Youth, Hope Place, and the Director of Anoka County Annual Career Fair. I am a proud STRIVE High School Mentor and every year I hand out dictionaries to every third grader in the county!
I'm currently the Director of Customized Training for Anoka Technical Community College. I've been in leadership positions in my union, church and previously mentioned organizations. We need someone who will represent all of our cities. I have and will continue to reach out to the entire district because that matters and I want to be a resource that is available to them.
Important Issues:
Economic Development and Growth – We need to make sure that growth and development is done in a smart and responsible way. I will work to ensure that no business, industry, or homeowner pays more than their fair share of the county budget.
Workforce Development – I will develop solutions to the barriers between business, community, education, and employees to grow jobs. This means supporting transportation systems that work for all of us – connecting us to our jobs, schools, places of recreation, places of worship, and homes.
Transparency and Responsible County Management – I will advocate for open communication between the community and the county board, including an open forum during meetings. I will be a responsible steward of your tax dollars, fighting for fair project bids, open hiring practices, an open forum during meetings, and keeping my office door open to you will be my top priority!
Goals if Elected: I think all residents deserve an open decision making process from their board where they can share their thoughts and ideas around the use of the nearly $300 million budget. I will fight to shed light onto how the county operates and spends your money.
Currently, for most of District 2, it's a 30 minute drive to buy fresh produce. I will engage stakeholders to attract businesses like grocery stores, that will in turn attract families to grow and strengthen our community.
Partnerships with key stakeholders will help us create jobs and that will increase our tax base without increasing taxes. This will allow us to improve our roads not just let them get by which is the plan for the next twenty years if nothing changes.
Endorsements:
MAPE
AFSCME Council 5 AFL-CIO
Minneapolis Building and Construction Trades
Senator John Hoffman, District 36
Chet Jorgenson MAPE Statewide President
Paul Moore, Pastor of Chain of Lakes Church
Jennifer D. Bingle, Anoka Technical College Professor and Business Owner
Rebecca Booker, 24 year Blaine resident, retired RN and Firefighter
Dean L. Richards, CPA, CVA, Blaine resident
Dan and Sarah Heins, Andover residents and Business Owners
Dr. Kimberly Roan, Business Owner and Public Servant
Julie (Villella) Kretsch, 40+ year Blaine & Ham Lake resident, Complex Director of Finance
Chris Gorham – Retired Business Owner
William Milkes
Adam Poissant, USAF Retired, Managing Partner, Aggregate Strategies LLC
Pam Graves, Blaine resident
Julie Gotham, retired, Blaine resident
John Altrichter, 20+ yr Ham Lake resident
Fru Fabrice
Val Owens – Anoka County Resident
Justin & Sally Leitch, Chain of Lakes Church
Dawn Larue-Wittwer
Jason Johnson
Heather Butterfield, Teacher in Anoka Hennepin School District 11
Geoff Ditterner
Steve Swain business owner of CNH Machine, A True North Company
Connect With Me:
Website: www.vote4noel.com
Facebook: Noel Lutsey Candidate Anoka County Commissioner
Email: vote4noel@gmail.com
Cell Phone: 763-221-8827
Candidate Interview: