In 2020, Blaine residents will elect a mayor. The candidates on the general election ballot are:

About the Candidate: Did not respond
Important Issues: Did not respond
Goals if Elected: Did not respond
Endorsements: Did not respond
Connect with Me: Did not respond
Candidate Interview: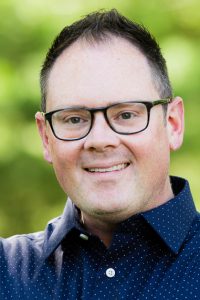 About the Candidate: I am Tim Sanders, and I am seeking your support and vote to be the next Mayor of Blaine.  I am a graduate of the University of Minnesota, and Blaine has been my home for over 18 years.  My beautiful wife Farrah and I have loved raising our three kids in Blaine. Farrah is an R.N., and all 3 of our children are involved in local community sports and our church, Emmanuel Christian Center.
From 2008 to 2016, I had the privilege of serving the Blaine community in the Minnesota House of Representatives. During my time in the State Legislature, I served as Chair of the Government Operations Committee, Chair of the Elections Policy Committee, Vice-Chair of the Commerce Committee, Caucus Whip and Assistant Majority Leader. Serving in the Minnesota House of Representatives for eight years was an amazing honor and provided me invaluable leadership experience in governing, which will help in being an effective mayor.
Important Issues: One of the most important issues facing our community, is Highway 65 and our overall transportation infrastructure. In order for our city to reach its full potential, our transportation infrastructure must be drastically improved.  Safe and effective traffic flow on Highway 65 and throughout our residential streets are an economic, bi-partisan and a human issue that deserves our highest attention.  We need a fresh approach and we need results now.   My legislative experience in collaborating, influencing and engaging federal, state and local governments will help us get the results we need.
There are many other important issues facing Blaine; strategic, comprehensive and enhanced economic development, revisiting our special assessment program, and responsible budgeting-including shortfalls that are emerging during this difficult time. I want to hear from you, because we need to deal with these issues collectively as a community.
Goals if Elected: In recent years, Blaine has grown dramatically. I would like to help bring Blaine into the future and build on the accomplishments of Mayor Ryan and past City Councils, while focusing on areas that we can, and must, do better in.
Some of my goals include:
– Working to get the results we need in safely upgrading Hwy 65 and our transportation grid so Blaine can reach its full potential.
– Be aggressive in pursuing cohesive and comprehensive economic development where we can, and Re-Develop where needed with the restaurants, shopping and businesses Blaine residents have been seeking.
– Promote an accountable and transparent city government. This is your city, and your city government must work for you. I will work to ensure that you have a voice, that you are listened to, and that our city government is transparent and accountable to you, the resident.
Endorsements: None listed
Connect with Me:
Website: timsandersformayor.com
Email: tim@timsandersformayor.com
Facebook: Tim Sanders for Mayor
Twitter: @timsandersmn
Candidate Interview: