In 2020, Blaine residents will elect a mayor. The candidates on the primary ballot are:
About the Candidate: I am deeply involved in Blaine and the surrounding community as a leader and volunteer. As a commissioner on the City Charter Commission, I have fought for the rights of citizens to petition the city and would continue to shape Blaine to be government "of the People" as its mayor. I am a deacon in my faith community focused on maintaining the building and grounds. In that role, I manage and recruit volunteers to help with this practical need, and I would use those interpersonal skills to recruit people to our boards and commissions that represent all of Blaine's residents. I was also briefly involved with the Libertarian Party of Minnesota, running their presidential caucus for U.S. Congressional District 6 in 2016. That said, I am not bound to a political party because of current or past obligations. I support third-party and independent candidates whenever possible, and I will bring that non-partisan, pragmatic and independent voice to the Mayor's seat if elected.
Important Issues: We must respond to the racial and economic challenges facing our residents and businesses. First, we need to ensure our policing policies and community relations work for everyone in Blaine, specifically people of color. I have already begun a dialog with Police Chief Podany on what the department is currently doing and evaluate how we can raise the bar. Second, we need to support existing businesses that provide livable-wage jobs and incentivize new businesses to start or relocate here that will provide the same. Finally, we need to plan for a reduction in revenue and use this opportunity to find operational efficiencies, explore the use of automation for non-public-safety tasks, and eliminate or shift low-volume services from the general fund to cost-recovery service fees.
Goals if Elected:I published an article on my website highlighting 5 specific and measurable goals I want to be held accountable to achieving as mayor which you can read at https://www.stephenberk.com/hold-me-accountable-for-these-5-actions/. While there are many issues I plan to tackle alongside the council and city staff, the 5 core items I'll walk away after 1 term if I can't achieve are: enact term limits for councilmembers; create a new commission to address issues faced by people of color; publish an annual report on the state of policing and police-community relations; revamp the use of tax-increment financing so that risk is minimized and the performance metrics of existing and past TIFs can be analyzed; and freeze spending to accommodate an anticipated revenue shortfall and make city operations more efficient.
Endorsements: None listed.
Connect with Me:
Website: stephenberk.com
Facebook: Berk for Mayor
Email: stephen@stephenberk.com
Phone: 612-800-1933
Candidate Interview:
Did not participate

About the Candidate: Did not respond
Important Issues: Did not respond
Goals if Elected: Did not respond
Endorsements: Did not respond
Connect with Me: Did not respond
Candidate Interview:

About the Candidate: Did not respond
Important Issues: Did not respond
Goals if Elected: Did not respond
Endorsements: Did not respond
Connect with Me: Did not respond
Candidate Interview: Did not participate
About the Candidate: My Name is Keri Rose and I am a candidate for the Mayor of Blaine. I have four grown children and have enjoyed raising my family here in Blaine since 1994. I was married for nearly twenty five years and now we are very good friends who enjoy watching our children thrive and grow here in Blaine. I decided to run for Mayor because I would like to see positive changes brought to the city of Blaine with a focus on families of Blaine.
I am proud to be a resident of Blaine, and also very proud to be a transgender woman who showed my children the importance of being true to yourself and standing up for what you believe. Seeing how being different and standing up for yourself can be an asset to the community.
I have worked as an independent contractor for many years in a few different careers. Currently however, I am a full-time union employee of 3M as well as having two part-time jobs as an independent subcontractor. I enjoy being busy and always doing my best no matter what I am trying to accomplish.
Important Issues: I would like to focus a lot on families and resources to ensure families more opportunities to build a strong future here in Blaine.
I would also like to focus on our students at all levels in schools and making a strong connection with our teachers. Finding more resources for teachers and our students with continuing education as well as larger focus on outreach for our students.
We should try to find a workable solution to our current infrastructure especially on highway 65 that would make our businesses accessible while allowing for an easy commute to and from our homes. I would also like to strongly focus on diversity in our city with education and outreach. I believe in accountability especially if you are in the position of a public servant who's job is protecting the citizens of our city and surrounding neighborhoods.
Goals if Elected: I would like to start by focusing on our students and schools while making sure we have all necessary resources available to make our students and teachers successful for our future.
I would like to focus on bringing in new companies to build more conveniences in our neighborhoods.
I believe we have some issues with some roads in Blaine and I would like to see a better infrastructure that will correct these and make our commutes safe and efficient.
Accountability with our public servants as well as citizens of Blaine is especially important now more than ever before. To build outreach for our neighborhoods and keeping a focus on diversity creating changes to how we can all benefit from our unique differences.
I would like to hear from Blaine residents and find what they believe needs improvement in our city and create a plan to address these concerns.
Endorsements: None listed.
Connect with Me:
Facebook: Keri Rose for Mayor of Blaine
Messenger: @Keri Rose
Email: kerielise70@gmail.com
Text/Voice: 763-202-6875
Candidate Interview: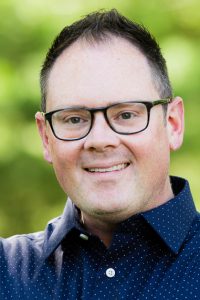 About the Candidate: I am Tim Sanders, and I am seeking your support and vote to be the next Mayor of Blaine.  I am a graduate of the University of Minnesota, and Blaine has been my home for over 18 years.  My beautiful wife Farrah and I have loved raising our three kids in Blaine. Farrah is an R.N., and all 3 of our children are involved in local community sports and our church, Emmanuel Christian Center.
From 2008 to 2016, I had the privilege of serving the Blaine community in the Minnesota House of Representatives. During my time in the State Legislature, I served as Chair of the Government Operations Committee, Chair of the Elections Policy Committee, Vice-Chair of the Commerce Committee, Caucus Whip and Assistant Majority Leader. Serving in the Minnesota House of Representatives for eight years was an amazing honor and provided me invaluable leadership experience in governing, which will help in being an effective mayor.
Important Issues: One of the most important issues facing our community, is Highway 65 and our overall transportation infrastructure. In order for our city to reach its full potential, our transportation infrastructure must be drastically improved.  Safe and effective traffic flow on Highway 65 and throughout our residential streets are an economic, bi-partisan and a human issue that deserves our highest attention.  We need a fresh approach and we need results now.   My legislative experience in collaborating, influencing and engaging federal, state and local governments will help us get the results we need.
There are many other important issues facing Blaine; strategic, comprehensive and enhanced economic development, revisiting our special assessment program, and responsible budgeting-including shortfalls that are emerging during this difficult time. I want to hear from you, because we need to deal with these issues collectively as a community.
Goals if Elected: In recent years, Blaine has grown dramatically. I would like to help bring Blaine into the future and build on the accomplishments of Mayor Ryan and past City Councils, while focusing on areas that we can, and must, do better in.
Some of my goals include:
– Working to get the results we need in safely upgrading Hwy 65 and our transportation grid so Blaine can reach its full potential.
– Be aggressive in pursuing cohesive and comprehensive economic development where we can, and Re-Develop where needed with the restaurants, shopping and businesses Blaine residents have been seeking.
– Promote an accountable and transparent city government. This is your city, and your city government must work for you. I will work to ensure that you have a voice, that you are listened to, and that our city government is transparent and accountable to you, the resident.
Endorsements: None listed
Connect with Me:
Website: timsandersformayor.com
Email: tim@timsandersformayor.com
Facebook: Tim Sanders for Mayor
Twitter: @timsandersmn
Candidate Interview: