In 2020,
Anoka County District 6
residents will elect a county commissioner. The candidates on the ballot are: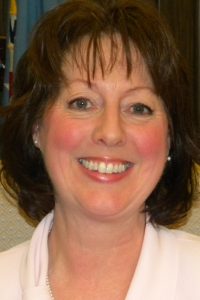 About the Candidate: Cindy Hansen has a reputation of successfully collaborating with others, listening and giving them a voice. This brought in over $55 million in redevelopment projects, including the first Hy-Vee in Anoka County. Her fiscally responsible approach to growth has created jobs while maintaining a strong commitment to public safety. She's a proven, fierce taxpayer's advocate.
9 YEARS PUBLIC SERVICE EXPERIENCE INCLUDES:
• Supporting a strong investment in Law Enforcement
• Collaborating with a 3 City/2 County Fire Department (NOT destroying a successful 30 year 3 city Joint Fire District against voter's wishes)
• Reducing tax rates by 5%
• Streamlining and rightsizing city government
• Investing in roads and restoring trails
• Creating a transparent environment
• Maintaining positive relationships with county, state, city officials and staff as Mayor of Spring Lake Park
PERSONAL LIFE:
• Award Recipient for invaluable support to Beyond the Yellow Ribbon and Military Order of the Purple Heart
• BA degree Concordia College, Moorhead: Double Major in Art and Business Administration
• Married 33 years: husband Doug, daughter Emily
• Employed 20 years: School District #621
• 16 year breast cancer survivor
• 7 year Lino Lakes homeowner/life long advocate for Anoka County
Not a Career Politician, but a Public Servant!
Important Issues:
• Safely reopen COVID closed businesses.
• Establish new businesses.
• Ensure that public safety continues to be a top priority.
Cindy supports keeping taxes low and providing essential services. In order to obtain balance, Cindy believes businesses must thrive. This also insures well paying employment, allowing residents to stay within Anoka County. Cindy's reputation of collaborating with officials, residents, and businesses will be crucial in reopening and establishing new businesses, development of the Minnesota Technology Corridor, and employment.
Cindy worked together with public safety agencies to share data, keeping us all safer. Cindy has a record of balancing low taxes with preserving services our residents deserve. Cindy collaborated successfully with two counties and three cities to deliver effective fire protection.
Cindy kept taxes below rate of inflation with 5.7% overall decrease during her term as Mayor and though cooperation with multiple government agencies, restored roads, parks, trails, increased businesses, and improved services.
Goals if Elected:
• Transparency: Cindy believes government should work for the community and she will fight to ensure tax dollars and services are used ethically and wisely. Cindy has a proven record of shedding light on mismanagement.
• Infrastructure: Our families demand the completion of trails, better roads and transportation, and connectivity. Cindy has established relationships with Anoka County thanks to her success in trail restoration and other projects.
• Public Safety: Cindy will use her positive relationships with law enforcement and fire to ensure they have the support they need to keep us safe and our community strong.
As Mayor, Cindy accomplished all of this and more because Cindy is transparent, dedicated, passionate, and thorough in her work. Cindy collaborated in innovative ways, building partnerships. Cindy has a track record of listening and giving residents a voice. Cindy Hansen will work hard to bring your vision for our community to the Anoka County Commission.
Endorsements: Did not respond
Connect with Me:
Email: cindyhansen.dist6@gmail.com
Cell: 763-482-2834
Facebook: Cindy Hansen for Anoka County Commissioner
Candidate Interview: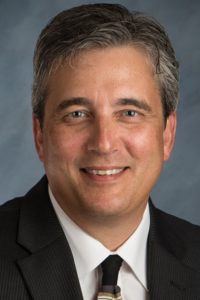 About the Candidate: After 20 years of representation in District 6 on the Lino Lakes City Council and 10 years as Mayor, I am now serving as your Anoka County Commissioner in the 6th District. We have the best natural assets, neighborhoods, schools and people. I know this because my family moved here 45 years ago when I was a student at Centennial Jr High. I have been blessed to grow up, live and represent such a great area. It is important that the person representing us has experience, has lived here a long time, knows our area, the people, and what we want.
My wife and I were married 32 years ago and raised three awesome daughters who have now all graduated from college. My business experience includes being president and co-founder of a bio-tech company called MNPHARM. We manufacture recombinant proteins for medical research. We work with many well-known universities, clinics and pharmaceutical companies.
My philosophy has always been the same. Every decision I make is about preserving our quality of life. This is done by protecting people's individual liberty and their economic freedom. I believe in the principles of freedom and common sense that founded this country, not the political correctness that is destroying it.
1 Year – Anoka County Commissioner
10 Years – Mayor of Lino Lakes
10 Years – Lino Lakes City Council
7 Years – President of the Economic Development Authority
4 Years – Anoka County Fire Protection Council
7 Years – Anoka County Joint Law Enforcement Committee
8 years – Sons of the American Legion
1 year – Chain of Lakes Rotary Club
11 Years – Centennial Lakes Fire Department Steering Committee
2 Years – Chain of Lakes Rotary Club
3 Years – Lino Lakes Park Board, Past Member
3 years – Lino Lakes Lions Club, Past Member
2 Years – President of Lino Lakes Yellow Ribbon Network
Leading the effort to establish a Lino Lakes Veterans Memorial
Past Member of the 20/20 Vision Citizens Advisory Group
Past Member of the Lino Lakes Comprehensive Plan Task Force
American Legion kitchen crew and dunk tank volunteer.
Important Issues: Good oversight and measurement results in good management. This is important to running any operation efficiently. This commonsense approach is often missing from government. In my business for the last 35 years, and as an elected official for the last 20 years, I have developed these skills and use them to improve how Anoka County operations. I work hard at assisting local governments and elected officials to make sure District 6 is fully represented in Anoka County.
Often, I hear residents say they don't feel an equitable benefit from the County based on the Anoka County taxes they pay. I refer to this as "Tax Equity". I am making sure that Anoka County District 6 is not giving more than it is getting. I am a strong voice making sure we receive the right level of attention and funding for projects needed in our area.
Goals if Elected: Too many people in office "go along to get along" and that costs our taxpayers every time. Public safety, protection from over taxation and supporting proper infrastructure are my most important goals.
I am running for re-election after serving you just 8 months, but I have been able to get a lot accomplished. I was able to do this I have lived here a long time and already knew a lot of issues that needed to be resolved.
Linwood: Working to increase internet coverage and open a senior housing facility. Circle Pines: Secured $1M for a trail connection needed for decades. Lino Lakes: Moved up repair by 1 year on "the washboard" part of Birch St. Lexington: Working with Mayor to add streetlights and traffic control: Centerville: improvements to Centerville Rd. Blaine: Assessing fairness of county cost sharing program.
I was elected and hit the ground running. Re-elect me and I will keep it going!
Endorsements:
Linda Runbeck – Republican, Minnesota House of Representatives
Roger Chamberlain – Republican, Minnesota State Senate
Don Raleigh – Republican candidate for Minnesota House Of Representatives
Matt Look – Anoka County Commissioner
Karen Lodico – Former Centennial School Board member
Craig Johnson – Primary candidate for Anoka County Commissioner
Jeff Karlson – Former Lino Lakes City Administrator
Jesse Preiner – Mayor Of Columbus
Tom Weidt – Mayor Of Hugo
Mike Murphy – Mayor Of Lexington
Matt Montain –Centerville City Council
Rob Rafferty – Mayor of Lino Lakes
Dale Stoesz – Lino Lakes City Council
Mike Ruhland – Lino Lakes City Council
Paul Tralle – Chair Of Lino Lakes Planning & Zoning Board
Neil Evenson – Lino Lakes Planning & Zoning Board
Michael Root – Lino Lakes Planning & Zoning Board
Nate Vojtech – Lino Lakes Planning & Zoning Board
Jim Watson – Columbus Planning & Zoning Board
Bob Nelson – Former Lino Lakes Planning & Zoning Board
Vern Reinert – Former Mayor Of Lino Lakes
Tom Wilharber – Centerville City Council Member, Former Mayor Of Centerville
Mark Korin – Former Mayor Of Oak Grove
Dave Povolny – Former Mayor Of Columbus
Harvey Karth – Former Mayor Of Lino Lakes
Jeff O'donnell – Former Council Member Lino Lakes
Dan Stoltz – Former Council Member Lino Lakes
Bill Krebs – Former Council Member Columbus
Connect with Me:
Email – jeff.reinert@co.anoka.mn.us
Website – AnokaCountyCommissioner.com
Facebook – Jeff Reinert Anoka County Commissioner
Snail Mail – Reinert for Commissioner, 6765 E. Shadow Lake Drive, Lino Lakes, MN. 55014
Candidate Interview: