In 2020, Spring Lake Park residents will elect two city council members. The candidates are: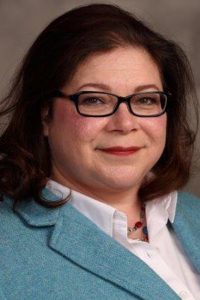 About the Candidate: Hello Neighbor!
My name is Lisa Dircks, and I am seeking your vote for Spring Lake Park City Council.  I am a Minnesota native and have been a Spring Lake Park homeowner for the past 11 years.
I served on the Planning Commission from 2013 until last September when I was appointed to City Council. I am currently the Council liaison to the Anoka County Fire Protection Council and alternate liaison to the Anoka County Joint Law Enforcement Council.This gives me valuable insight about the necessary work our first responders do to keep our communities safe.
I have been in the construction industry for the last 35 years, initially in residential construction now in infrastructure design, so I have experience making me uniquely suited to help guide the City's plans for the maintenance and improvement of our core infrastructure.
Important Issues: If elected I'll focus on the following core city functions that benefit our community:
Public works: Water, sewer and streets, particularly improving our storm water systems so that our streets no longer flood.
Public safety: First Line responders providing them with the skills and the tools Needed to serve and protect our community
Community Amenities – Parks and Rec – maintaining and improving the green spaces and recreational activities that make Spring Lake Park a nice neighborhood to live in and improve property values.
These are the core services of every city government and will be my priorities as your representative on City Council.
Goals if Elected:  To maintain our strong, vibrant community by responsibly managing taxpayer dollars.
To plan for the impact that the current economic conditions have and will continue to have in our community.
To encourage community participation in city government by providing a transparent and accessible government that the community feels welcome to engage in.
Endorsements: None listed.
Connect with Me:
Web: lisadircks.com
Facebook: Lisa Dircks for Spring Lake Park City Council
Email: DircksforSpringLakePark@gmail.com
Phone: 612-367-7481
Candidate Interview: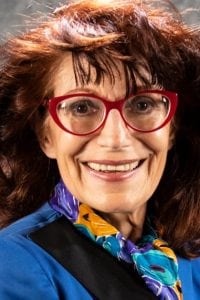 About the Candidate: Resident of SLP for 29 years. My father, 'Frenchy,' built our home in 1954, at the urging of my Mum to "move to the country". Early in life both parents installed in me the love of the United States, and the need to be respectful of all its people. Service to governments runs in my family; His Majesty King Carl XVI Gustaf of Sweden conferred His personal Gold Medal in recognition of 30 years outstanding and faithful services to my father. Graduated SLP- Attended Anoka-Ramsey (Elected Student Senator) U of Minnesota- U of Illinois- Act One School Chicago-Ruth Page Center for The Arts-Chicago Real Estate Institute-Licensed Thoroughbred Trainer-AKC Handler. Worked for 3 Chicago Law Firms. Organizations' ­ SLP City Council, Coon Creek Watershed District Advisory Commission, SLP School Board Liaison, North Trunk Highway 65 Corridor Coalition, Anoka County Fire Protection Council, Planning Commission Liason, election judge, Joint Airport Zoning Board. Volunteered for The National Parks Service-Bike with Rangers; Habitat Restoration; Parks Program for Children. Two Bills I wrote in 2019; Broadband Bill (18- 5642) Remote Access Legislature for Disabled, and The Lifetime Senior Minnesota Park Pass (SC4311-1) were introduced at The Minnesota Legislature.
Important Issues: SLP is a fully developed bedroom community. We need to keep commercial and industrial areas intact to generate a higher property tax base. Developments like HyVee are key elements. SLP is run entirely in house; Police, SBM Fire, Public Works, Zoning and Parks and Rec. are run smoothly and cost effectively. Our residents get to know our staff and like it this way. This is a very desirable town to live in especially for new families looking for the right schools for their children. We are a community of many religions and diverse cultures. I know something about this-My mother, Rose, was a British National who came to the U.S. as a war bride during WW2. She became a Naturalized citizen 10 years later and taught me that having an open viewpoint and being a little more accepting of our neighbors goes a long way.
Goals if Elected:
Continue to work on flood mitigation in our city
Keep our amenities while keeping taxes in check.
Stay pro -active with our transportation I have worked on The North Trunk Highway 65 Corridor Coalition – This stretches from Spring Lake Park to East Bethel. It concerns the reconstruction of 65 to manage congestion and support economic development.
Make sure City Hall is receptive to all its resident  Make sure everyone is treated fairly, respectfully, and with dignity.
Be selective with new business coming into We will soon see a new memory care building on Osborne Road- A perfect edition to our town.
Endorsements: None listed.
Connect with Me:
Facebook: Barbara Goodboe-Bisschoff
Phone: 763-784-4077
Email: bbisschoff@comcast.net
Candidate Interview:



About the Candidate: Did not respond
Important Issues: Did not respond
Goals if Elected: Did not respond
Endorsements: Did not respond
Connect with Me: Did not respond
Candidate Interview:



About the Candidate: Did not respond
Important Issues: Did not respond
Goals if Elected: Did not respond
Endorsements: Did not respond
Connect with Me: Did not respond