In 2020, voters will elect a state representative from
District 37A
. The candidates are: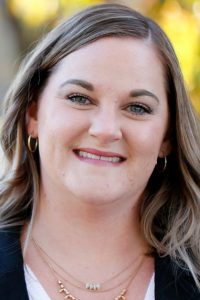 About the Candidate: Erin is a life-long resident of Minnesota. She was born in Duluth, and grew up in the North Metro. Erin went to college and grad school at the University of Minnesota Duluth.
During Grad school she interned for the Duluth City Council and worked on a US Congressional Campaign. After graduating she assumed the responsibilities of the Legislative Director for a local nonprofit and spent 3 years as the Executive Director of an issue advocacy organization. She was also the volunteer coordinator for a small nonprofit that helped children pre-k through 3rd grade with improving their literacy skills.
Erin and her husband, Steve, have lived together in Spring Lake Park for nearly 10 years. In December of 2018 they welcomed their first child to their family, a baby girl named Clara. Clara spent the first 6 months of her life at the Capitol with her mom.
Erin loves spending time outdoors with her family, reading science fiction books, gardening, and always finding new home improvement projects to do.
Important Issues: Erin believes that safe roads and bridges, affordable housing, accessible public transit, and reliable utilities and internet are essential services that connect us. We need to invest in public transit and roads in the North Metro. Updating our aging infrastructure, safe drinking water and utility systems will help our people, communities, and businesses grow.
Erin believes that every child should be able pursue their dreams regardless of what they look like or where they're from. Learning can't happen when kids don't have safe and stable housing, or arrive hungry or stressed. We must fund schools so small class sizes foster stronger relationships. We know our schools can't do any of this unless we make them a top priority. We must fully fund our public schools so they have the resources they need to deliver the education all of our children deserve.
Goals if Elected: Erin would also like to see every working Minnesotan have access to paid sick time and extended paid family and medical leave to care for themselves or a loved one. Erin will make sure our caregiving system pays a living wage to all workers, including those who take care of our loved ones whether at home, in long term care or child care, to ensure all Minnesotans can get the care we need.
Erin serves on the Transportation Committee in the Minnesota House and has become very interested in improving our roads and transit options in the North Metro. Erin has also been active with Highway 65 safety and mobility corridor study as well as a corridor study on Highway 47. Erin's goal is to ensure safety and traffic improvements on both Highway 65 and University Ave.
Endorsements:
MAPE
Teamsters 120
Education Minnesota
OutFront Minnesota
Conservation Minnesota Voter Center
Minnesota DFL
SMART MN
SEIU
Women Winning
AFSCME
Connect with Me:
Email: erin@erinformn.com
Phone: 763-228-5689
Facebook: @erinformn
Twitter: @erinformn
Website: erinformn.com
Candidate Interview: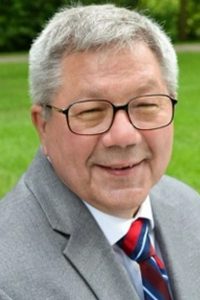 About the Candidate: I'm a lifelong Spring Lake Park resident, SLPHS graduate and U.S. Army veteran.In 2014 I was elected to the Spring Lake Park City Council where I serve as Council Member and acting Mayor when called upon.
My community service also includes positions as Fort Spring Lake Park's Beyond the Yellow Ribbon Deputy Chair and Lion"s Club member. I have been active as a Park and Rec Commissioner/Liaison, Tower Days Planning Committee member, and local election judge.
This is in addition to a decades long professional career working as a dental lab technician and cobbler/shoe repairer.
Important Issues: As your State Representative, I will protect your family budget while advancing the fundamental needs of our communities  Blaine, Coon Rapids, and Spring Lake Park. I can think of nothing more important than assisting neighbors working through the human and imposed [ economic ] costs of the COVID-19 pandemic. On that note, count me as an advocate for prudent safety measures while supporting a reopening of our economy.
Goals if Elected: My various local roles and vast life experiences have taught me firsthand how politics set at our State Capitol meant to help, actually harm people right here in our own district. I will work hard to get a lasting grip on health care costs while ensuring care options. I am committed to eliminating unnecessary government regulations so our district businesses can thrive, not survive. Our area deserves a representative who will fight for economic independence and protecting our way of life: standing up for the rights of all including the unborn and ensuring the 2nd Amendment remains a guaranteed right.
Endorsements: 
Robyn West, Anoka County
Bob Nelson  Mayor SLP
SD 37 GOP
Minnesota Police and Peace Officers Association
Connect with Me: 
Facebook: Wendling for House
Website: Wendlingforhouse.com
Email: wendlingforhouse@gmail.com
Phone: 763-784-1936
Candidate Interview: