In 2020, voters will elect a state senator from
District 41
. The candidates are: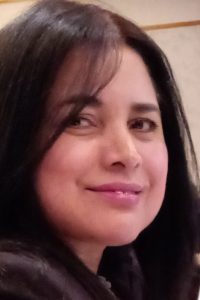 About the Candidate: Born in Honduras. Immigrated to Minnesota after married husband, Ronald Vogel, in Honduras in 1985. Have lived in Minnesota about 35 years. Became a US citizen. Have two sons that have served in the US Army. Attended college. Was a volunteer teacher aide at Wilshire Park for a few years. Was half owner of Catalina's Restaurant from 2011 until end of 2018. Studied to become a minister, and have two Degrees and is a licensed minister. Have been on mission trips to other countries. Have been a Christian speaker along with other ministers at the Rochester Federal Prison a few times for the inmates there. Have housed visiting ministers to Minnesota in home many times. Husband, Ronald Vogel, is a machinist, he is also running for office this year for House 41B.
Important Issues: The $5 + Billion dollar deficit. Cutting non-essential government spending. Rebuilding companies, and jobs for the people. Making it safer for everyone again. The homeless. School education. Rebuilding the economy.
Goals if Elected: The Goals are to make Minnesota Great Again ! To work on all the improvement of all the important issues I mentioned, and other issues as well.
Endorsements:
MN Senate Victory Fund
GOP
Connect with Me:
Website: www.luciavogelforminnesotasenate41.com 
Facebook: Lucia Vogel for Senator District 41
Candidate Interview: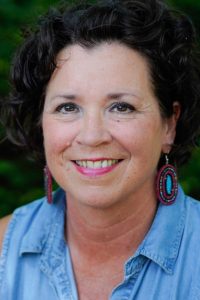 About the Candidate: Mary Kunesh has represented District 41B: Columbia Heights and Hilltop, parts of New Brighton and St. Anthony Village since 2016. As an educator for more than 25 years, Mary  continues her role as the Library Media Specialist at the Robbinsdale Middle School.
As the daughter and granddaughter of members of the Standing Rock Sioux Tribe, Representative Kunesh-Podein is a founding member of the first Native American Caucus as well as the POCI (People of Color Indigineous) Caucus in the Minnesota House of Representatives.
Important Issues: Reconstructing an economy for ALL of MN is top priority, knowing that a robust public health system is critical to our economic health. We must work toward relieving unemployment through job training,  job creation, shoring up support for the most vulnerable communities hit the hardest due to the pandemic and the current civil unrest.
The murder of George Floyd has illuminated the need for public safety reform constructed through an equity lens and informed by communities who have lived generational trauma.  I will continue to work with legislators and communities to collaboratively build better peace officer accountability, prevent unnecessary aggression, and rebuild trust within communities.
Education is one of the smartest investments to support children and families; ensuring an equitable educational system that meets the needs of Minnesota's children from early childhood through  post secondary opportunities.
An Equal Rights Amendment to Minnesota's Constitution ensures gender inequality that stubbornly persists in our state.
Policies that ensure Minnesotans earn a living wage, paid family leave, earned sick and safe time, access to affordable high-quality child care, and a secure retirement are paramount.
Endorsements:
Minnesota DFL Party
Minnesota AFL-CIO
AFSCME Council 5
Conservation Minnesota Voter Center
DFL Senior Caucus
Take Action MN
Women Winning
Emily's List
MAPE
MN350
Connect with Me:
Website: www.marykunesh.com
E-mail: marykunesh4mn@gmail.com
Facebook: Mary Kunesh-Podein
Twitter: @MaryKunesh9
Candidate Interview: