In 2020, voters will elect a state representative from
District 38A
. The candidates are: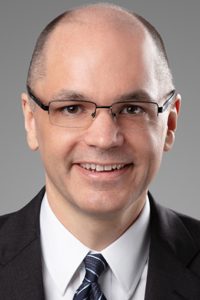 About the Candidate: Kris Fredrick grew up in Brooklyn Park, and worked in his father's business. Kris obtained his bachelor's degree from Gustavus Adolphus College.  After college, he went to law school and received his Juris Doctorate.  He started his legal career with Honeywell Inc., where he worked for over 20 years, rising to the executive leadership position of General Counsel for its research group.
A few years ago, Kris changed careers and pursued a position that allowed him to focus on giving back to the community. Kris now works as a Technology Specialist in the Mounds View school district. Kris and his wife Kristina moved to Lino Lakes 22 years ago. They have two boys in college and a daughter in the Centennial school district, where Kristina also works as a paraprofessional.
Kris volunteers with The Advocates for Human Rights providing immigration support for low-income immigrants.  Kris has also served two terms as a PTO president, and as a member of the district's Systems Accountability Committee. The Fredrick family attends Our Savior's Lutheran Church. Kris' experience advocating for others in the business, legal, and education world will allow him to serve the needs of District 38A and the State of Minnesota.
Important Issues: As a legislator, Kris will emphasize three main areas:
Healthcare: All Minnesotans must have access to quality health services. If this current crisis has taught us anything, it is that we cannot afford to let our citizens flounder in their search for medical care.
Education: Our children are the future! As your legislator, Kris will work to increase funding to education, including vocational education. We need people to repair appliances as much as we need doctors. Kris' work in his father's business and at Honeywell taught him this valuable lesson.
Environment/Infrastructure: Minnesota must have sound and safe transportation systems, including mass transit. We must protect our environment. As Minnesotans, we are blessed with an array of natural resources. We rely upon our land to give us food, and our parks and lakes for recreation and clean water. We owe it to our children to preserve these resources for future generations.
Goals if Elected: Kris' most important goal initially, is to ensure that Minnesota successfully manages the COVID-19 pandemic and the economic consequences.  As a trained scientist and lawyer, Kris built his career making evidence-based decisions. Kris believes that Minnesota must open the economy and schools based on the advice of medical professionals and scientists. In this fashion, we will protect Minnesota workers, businesses, children, and guarantee long-term success.
Schools will need additional funding to cope with the pandemic in the next fiscal year, including more computers and technology resources if students do not return to in-person classrooms.  In addition, businesses hurt by the pandemic will need support.  Kris will work to establish public/private partnerships to generate innovation and attract businesses seeking a highly skilled competitive workforce and paying a living wage.  Educating people, promoting entrepreneurship, and creating innovation hubs will promote small business and reduce inequality.
Endorsements:
Minnesota DFL
Minnesota Association of Professional Employees (MAPE)
AFSME Council 5
Minnesota AFL-CIO
Northeast Metro Climate Action
Conservation Minnesota
Sierra Club
Planned Parenthood
Project Minnesota Orange Star Candidate 2020
Moms Demand Action (distinction)
Friends of the Boundary Waters
Connect with Me:
Email: hello@voteforkris.com
Web: voteforkris.com
Facebook: Kris Fredrick for State Representative 38A
Twitter: @KrisForUs
Instagram: electkris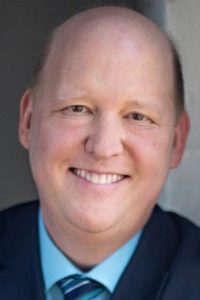 About the Candidate: Distinguished military veteran. Successful business owner. Dedicated community volunteer. Committed family man. Passionate patriot. All these terms define Donald Raleigh, a 25-year resident of the area and Republican endorsed candidate for the State Representative seat in District 38A. Donald embodies the innovative spirit, practical approach, and reasoned voice we need in Minnesota politics. At 18, Donald pledged to serve and protect our Constitution. Eight years of active duty followed, including serving as a Presidential guard to Ronald Reagan. Donald's commitment to service has continued long after leaving active duty. For 12 years, Donald has volunteered with the Civil Air Patrol, helping to guide and nurture hundreds of young people in our community. As a business owner for over 17 years, Donald knows the challenges our local business communities face daily, as well as the unique issues they are dealing with in the wake of Covid-19. This hands-on experience has provided Donald with the tools and experience to be an effective, informed leader for District 38A. As a husband and father, Donald is deeply committed to the community, and is dedicated to preserving the values our District holds dear, by investing in both the education and safety of our children and families.
Important Issues:
Public safety: While accountability of public servants is appropriate, taking peace officers out of our communities is not.
Maintaining public order is a requirement of government in a civil society. I am proud to have the MPPOA's endorsement, and my top priority is to support law enforcement and give them the tools and training they need to keep us safe.
Educational options: I will work to bring back the honor of trade schools and empower those who wish to find the dignity that comes from building, fixing, and making things that our communities need. College is important, but it is not for everyone. A one-size-fits-all approach does not work.
Promoting businesses: Entrepreneurs are the engine that runs our state. Supporting farmers, carpenters, restaurateurs, and technical visionaries is our path to prosperity. I'll work to remove the burdens of government the business owners who create good paying jobs in our district.
Goals if Elected:
Smart Expansion: We must plan expansion effectively and develop leadership that utilizes technology-based principles to attract residents to our communities.  This means better maintained roads, NOT trains. I will expand infrastructure in a way that is conscientious of taxpayer funds and budgetary guidelines.
Budget: In odd number years, the legislature crafts a new budget. Reduced revenues in the wake of Covid-19 will make it imperative we stay mindful of budgetary limitations. As a business owner, I know how to balance a budget and read a P & L statement and will use this to keep government accountable.
Healthcare:  We must encourage a patient-centered health care marketplace with price transparency that lowers the cost of healthcare for families and small business owners.
Public Safety: We must resist the Defund the Police rhetoric that has become a popular slogan with liberals but is a dangerous threat to the safety of our communities and families.
Endorsements:
MPPOA (Minnesota Police and Peace Officers Association)
Minnesota Farm Bureau PAC
Minnesota Concerned Citizens for Life (MCCL)
National Federation of Independent Business Minnesota (NFIB)
Minnesotans for Affordable Health Insurance
Connect with Me:
Email: donald@donaldraleigh.com
Website: www.donaldraleigh.com
Facebook: Citizens for Raleigh
Twitter: @Raleigh38A
Phone: 651-775-1687
SwipeRed: Donald Raleigh
Candidate Interview: