In 2020, Blaine Ward 1 residents will elect a city council member. The candidates on the general election ballot are: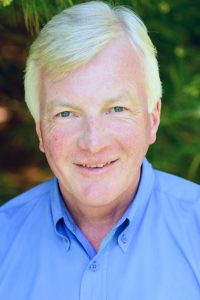 About the Candidate: My candidacy for Blaine City Council continues an on-going commitment to civic and community service in the area I've called home for 40 years. My goal is to build upon the many accomplishments and the solid foundation established by Dick Swanson, Wes Hovland, Tom Ryan, current and past City Councils. Dick, Wes, and Tom have been outstanding resources whenever I've had questions, concerns or voiced opinions across many topics over many years.
My interactions with the Council, City Staff, neighbors, businesses and Blaine residents has varied across a number of perspectives. Serving as a representative of the Fire Department Board, a Park Board member, Chamber of Commerce Chair, Panther Foundation, and Yellow Ribbon member are a few of the hats I have worn in conversations over the years.
Blaine residents and business owners have, and continue to be, the fundamental base and core root of my perspectives.
Important Issues: As your Ward 1 Council representative I will focus on the three core city functions that we can all agree upon:
1. Public Safety: Police and Fire
2. Public Works: Water and Sewer
3. Roads and Streets
These three core needs for Blaine are essential services for the city. Serving those needs are fundamental to local governance and will be my priorities as your Council representative.
Goals if Elected: My goals for the city are to continue prudent fiscal management of taxpayer dollars by focusing on the core services of local government: police and fire, water and sewer, and roads and streets. These are the key services expected by residents and businesses and require on-going financial investments by everyone.
The COVID-19 pandemic has changed the world and will have long-term repercussions. As a result, Blaine will be faced with some tough decisions in the coming months and years. By focusing on Blaine's vital services first, the city will continue to be well positioned for the challenges that lie ahead. Electing decision-makers with extensive civic, business, and life experiences is important, now than ever before.
Endorsements:
Tom Ryan, Blaine Mayor
Wes Hovland, Ward 1 Council Member
Connect with Me:
E-mail: tomnewland@printmn.com
Phone: 612/961-1811
Address: 8575 Hwy 65 NE, Blaine 55434
Candidate Interview: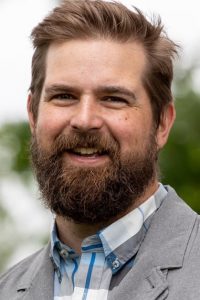 About the Candidate: My wife Kari and I have been residents of Blaine for 17 years. We live here in Ward 1 with our two whippets, Diva and Growler. We moved to Blaine in 2003 to be closer to work and we have grown to love the community for its open spaces and easy access to major highways. In our free time, we like to stay active with our dogs and or try cooking new recipes. 
I moved to the Twin Cities to pursue my undergraduate degree at the University of Minnesota. I graduated with my Bachelor's of Science in Electrical Engineering. I then attended the Carlson School of Management, to earn a Master's in Business Administration (MBA). With these degrees, I have been able to work as an engineer in various roles at Boston Scientific for over 18 years. I've also had the chance to be involved with our Employee Resource Groups as the co-chair of the Boston Scientific Men as Allies Network (a branch of the Women's Network).
Important Issues: I have three primary issues that I would like to address in my campaign. The first is that I would like to encourage transparency and accessibility within the City Council. I want to ensure that residents are at the center of all decision making, as well as aware and involved in the issues being discussed. The second issue I plan to focus on is investing in residents and neighborhoods. Blaine has seen tremendous growth in the last few decades, but we need to ensure that all areas are receiving the attention and finances they need to maintain high-quality infrastructure. Finally, I would like to reduce financial dependency on residents. Blaine needs to utilize outside sources of revenue to increase our spending per resident, without increasing the tax burden. When we reduce financial dependency on residents, we can put more money from our budget towards keeping our neighborhoods safe and well-maintained.
Goals if Elected: I plan to make sure that as a council member I am quick to respond to emails and phone calls so I am accountable and aware of the needs of my constituents. I also would like to use the city newsletter to draw attention to upcoming decisions, and advocate for increased community input before zoning decisions, through community meetings. 
Regarding investment in our residents and neighborhoods, I plan to advocate for the use of revenue from new developments to improve and preserve neighborhoods. Additionally, promote investment in improvements of roads, parks and redevelopment opportunities.
Finally, if elected I plan to advocate for the use of federal, state, and municipal grants in order to reduce financial dependency on residents. I plan to utilize the large amount of visitors Blaine hosts every year. If we implement ticket sales and hotel taxes, visitors of Blaine will help pay for improvements to the city.
Endorsements: None listed.
Connect with Me:
Email: Jason@JasonSmithforBlaine.com
Facebook Page:  JasonSmithforBlaine
Instagram:  jasonsmithforblaine
Twitter: @JSmith4Blaine
Website: JasonSmithforBlaine.com
Phone: (612) 460-0199
Candidate Interview: