In 2020, Spring Lake Park residents will elect a mayor. The candidates are:


About the Candidate: Did not respond
Important Issues: Did not respond
Goals if Elected: Did not respond
Endorsements: Did not respond
Connect with Me: Did not respond
Candidate Interview: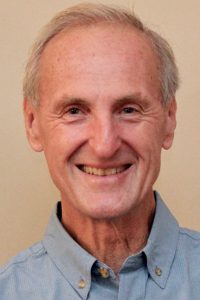 About the Candidate: Family: Married for 46 years to wife Terry, Daughter Sari, Daughter Kelsey and son-in-law Jeremiah, grandchildren Josie and Jase; who all reside in Spring Lake Park. Graduated from Fridley High School and attended the University of Minnesota. Lived in the city of Spring Lake Park for 32 years and have owned and operated businesses in Spring Lake Park for 32 years. In Spring Lake Park I have been involved in coaching youth basketball and softball; Tower Days Committee, Planning and Zoning Committee, City Council and SACA Committee for Anoka County. I have recently sold one of my businesses to two of my established employees which allows me the opportunity to serve this community as mayor and dedicate the time and energy to this position. I have built four homes as a general contractor within the city of Spring Lake Park and the Warehouse for my businesses is also in this city which has allowed me to work with the city building inspector and individuals at the city offices. Looking forward to the opportunity to  work with and listen to the residents and employees of this community.
Important Issues: As mayor I would like to gain a better understanding of our city investments; I want to make sure they are beneficial to our taxpayers.
Make sure that the voices of our city population are heard; bring a better sense of community where decisions are made.
Keep our city government transparent to all residents; be respectful and connect with residents and business owners on issues affecting them within the city.
Communication to out city council or mayor is responded to in a timely manner; residents should not have to wait or send several messages with no response.
Goals if Elected: Respect elected officials of the city, employees of the city and all residents; listen to their concerns and address changes that need to be implemented.
Understand the city finances and budget; not just referral to a visionary pie chart.
Taxes; keep them affordable for our city with our residents' best interests valued.
Look at current city codes; make sure they are appropriate or make the necessary changes.
Endorsements: None listed.
Connect with Me:
Email: bobwhiteslp@gmail.com
Candidate Interview: