In 2020, Centerville residents will elect a mayor. There is one candidate on the ballot: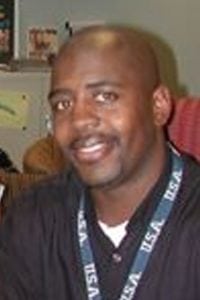 About the Candidate: I have been your neighbor in Centerville for 19 years with my wife Susan and our three children.  I have been consistently involved in the community, coaching youth sports from 2nd grade through the high school level.  I am a past Planning and Zoning Commissioner and have been a member of the City Council for the last 11 years.  I represent Centerville as the 1st Vice President of the League of MN Cities Executive Board as well as the Chair of the League of MN Cities Insurance Trust.  I have also spent time as a volunteer Sunday school teacher, a traffic controller during the city's annual run and as an announcer for the parade.
I have a 28 year career with State Farm Insurance in the Claims department.  I've spent the last 21 years of my career in leadership.
I am a leader who cares greatly for the wellbeing of the people within our city.
Important Issues: Centerville is in a unique situation.  The City is populated with hard working people who care about their quality of life on the outer edge of the Twin Cities.  We are completely surrounded by other cities and have limited growth opportunities.
As a leader of this city I am tasked with maintaining public safety, a strong infrastructure and managed growth while being mindful that the tax base is mostly residential in nature.
Our current City Council has done a good job of maintaining a stable budget while also taking care of the city's needs.  We have kept public safety as a main priority.  We have planned and saved money to ease the burden of infrastructure changes. We have developed the city into a place where people want to raise their families and businesses want to locate.  I have been a key figure in the process.
Goals if Elected: We are in the middle of a pandemic which is impacting our City, State and Country as a whole.   My goalis to continue finding ways to creatively assist our business owners as well as keep our citizens safe.  We are also in a time of civil unrest.  My goal is to make sure our city remains an example of caring, inclusiveness and fairness for all people.  Our Country is founded on principles of justice and it is my goal to make sure these principles are upheld in every way possible.  I also have goals of continued managed growth which positively impacts our tax base.
Endorsements: None listed.
Connect with Me:
Email: Eaglesnest11@yahoo.com
Phone: 651-402-7753