In 2020, voters will elect a state representative from
District 31B
. The candidates are: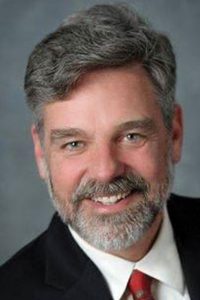 About the Candidate: In 2016, I was elected to my first term as the State Representative for House District 31B. Prior to being elected I was a small business owner and served in the United States Army from 1980-1989. After 14 years of marriage, this past February I lost my wife Ellen to liver complications. Between the two of us we have four children and five grandchildren. I regularly attend church services at Radisson Road Baptist Church and I live in East Bethel. My philosophy is that I will work to protect your freedoms because you will always make better decisions affecting your life than any government.
Important Issues: We all have the right to defend ourselves and protect our families. Now more than ever, protecting your Second Amendment right needs to be brought to the forefront. I support Constitutional Carry, Castle Doctrine, and Stand Your Ground legislation. Related to understanding our Constitutional rights, the educational system needs to be addressed along with the erosion of parental rights. The schools have failed to teach basic civics. More people today think we are a Democracy and not a Constitutional Republic. Parents should be the primary caretakers and decision-makers for their children and not the government.
Goals if Elected: My biggest goal has been and always will be giving you more control over your life by getting the government out of your way. This will happen through transparency by re-establishing the single-subject clause and eliminating omnibus bills. You will know how your representative voted on each issue. Protecting your freedoms has never been more critical. The misuse of the governor's executive powers regarding Covid-19 needs to be addressed immediately so that all three branches of government are respected, and we do not once again fall victim to a dictatorship.
Endorsements:
Young American's for Liberty (YAL)
Minnesota Citizens Concerned for Life (MCCL)
National Rifle Association (NRA)
Minnesota Gun Owners Political Action Committee
Connect with Me:
Website: Bahrforhouse.com/
Facebook: Representative Cal Bahr
Email: cal@bahrforhouse.com
Phone: 612-306-1483
Candidate Interview: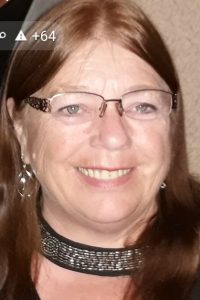 About the Candidate: Sue Larson, District 31B running for Minnesota House.  We've been in business since 1958.  Married to John, owners of Central Carpet Sales in Ham Lake. A small family business since 1958. We have five daughters and we are raising one grandson age ten.  Active in Church and 4-H.  We are members of the Better Businees Bureau and the Ham Lake Chamber. I volunteer at Johnsville school when I can and with the Blaine wrestling club.  I serve on the anoka Ramsey college advisory board for Coon Rapids and Cambridge campuses.  A generational household with my 88 year old mother, grandson age 10, daughter 36 and friend age 49 with my husband and myself. This keeps us very busy and engaged in needs for all ages.  I also work with seniors and disabled throug Rural Development housing for 28 units.  This includes paperwork, inspections,repairs and keeping the residents safe. Since COVID19, grocery shopping and picking up medications are par of my job.
Important Issues: Did not respond
Goals if Elected: I believe that all Minnesotans should have access to the healthcare they need, afordable and service close to them.  I believe in the importance of education.  Pre-K through higher education. I want to make sure we fully fund public education.
This is including child care that affordable to ensure no one is left behind.  We need to make sure there is paid sick time, family and medical leaves available to all.  We need to have a living wage for all workers.  I will work for safe communities and a fair justice system.  Gun violence is out of control.  People who should never have access to guns have to be addressed.  Racial justice and police accountability is needing more work.  We are stronger when we work together.  I am saying that I support and will work toward investing to provide strong communities throughou Minnesota.
Endorsements: None listed.
Connect with Me:
Address: 13340 Central Ave. NE  Ham Lake, MN   55304
Phone: 763-286-9964
Email: larson2854@aol.com
Candidate Interview: