In 2020, Centerville residents will elect a city council member. There are two candidates on the ballot for two seats:


About the Candidate: Did not respond
Important Issues: Did not respond
Goals if Elected: Did not respond
Endorsements: Did not respond
Connect with Me: Did not respond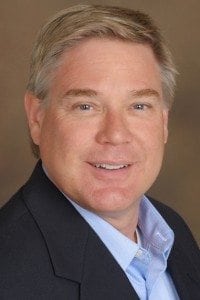 About the Candidate: Russ Koski is a 26-year resident of Centerville and candidate for Centerville city council. He attended college at the University of MN, Duluth and has worked for a Twin Cities-based company the past 24 years. Russ spent more than five years on the Planning and Zoning Commission and the past three and a half years on the city council.
As a council member, Russ continues to work with the Planning and Zoning Commission as liaison. He is also one of the Centerville representatives on the Fire Steering Committee for the Centennial Fire District, serving as chairperson in 2019. In addition, meeting with citizens to discuss issues and concerns is an important component as a public servant.
Russ has always taken an active role in his community, whether as a volunteer for the Fete des Lacs parade for the past twelve years, supporting the Beyond the Yellow Ribbon organization or as a regular blood donor to the Red Cross. Not all citizens and representatives will agree on every issue. However, Russ believes strongly in the public input process, and will encourage citizen involvement. He will not only acknowledge the objections, but also look for alternatives that will benefit the whole community.
Important Issues:
• Keep public safety in the forefront of the city council, planning and preparing for our future needs.
• Review future use and development of available city properties to prevent losing the character of our community.
• Maintaining city services while keeping property taxes for residents and businesses as low as possible.
• Attract additional businesses to the city to strengthen the tax base and provide needed goods and services.
• Maintaining Centerville's natural resources such as the parks, trails and lakes as they are important quality of life amenities.
Goals if Elected:
Maintain cost effective and reliable public safety for the city. As a smaller city, it is import to achieve efficiencies by developing strong partnerships with neighboring communities.
• Work to make Centerville an attractive community to build a home or locate a business
• Manage growth responsibly by considering the needs of the city and citizens over the next 5 to 10 years.
• Help develop and encourage a strong business environment to attract new commerce and support existing business.
• Work with staff and council to maintain the city's fiscal responsibility and help lessen the tax burden on our citizens.
• Assure that city-owned property for sale is used responsibly to attract businesses that will best benefit the community.
• Work with our surrounding community members on regional issues that will affect our community, even if not within our city limits.
Endorsements: None Listed.
Connect with Me: Did not respond