In 2020, voters will elect a state senator from
District 37
. The candidates are: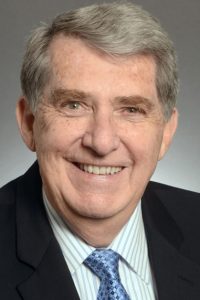 About the Candidate:  Jerry Newton was raised in the North Metro, attending Osseo High School where he was class vice-president, captain of the baseball team and an All-Conference football player.  He enlisted in the US Army, retiring as a Command Sergeant Major after 23 years of active duty.  Jerry was deployed overseas for 18 years, including 1968 and 1969 in Vietnam and seven years in the Middle East.  Among his 22 awards, decorations and medals are the Bronze Star, the Vietnamese Cross of Gallantry, the Vietnam Service Medal with 3 bronze stars and was decorated by the Hmong Secret Guerilla Unit.  He is a Minnesota Humanities Center Legacy Veteran.
Jerry has an MA degree in International Relations from Boston University.  He has been a grain mill laborer, heavy equipment operator, administrator, military advisor, college professor and was owner/manager of the Blaine Dairy Store for 22 years.  He is married to Rita and has six children.
He was elected to the Coon Rapids City Council, Anoka Hennepin School Board and the Minnesota House of Representatives.  Jerry was elected to the Minnesota Senate.   He is a member of the John Rice VFW, DAV, American Legion, Minnesota Amateur Sports Commission.
Important Issues:  I am deeply concerned about our future as a state.  We must fund education at a level that provides quality education for all children. This means fully funding special education and additional school counselors, nurses, and psychologists. The state must also provide the two-thirds cost of higher education called for in state law.
We need to do a better job of protecting and enhancing our environment with solar and wind power.  We should return hydroelectric power to the Coon Rapids Dam, bringing electricity to over 5,000 local homes.
As our population ages, we must guarantee quality care facilities and care providers for our seniors.   This means paying all employees a living wage with full health insurance.
We must deal with racial issues head on by open and honest discussions, followed by legislation moving Minnesota to equal access to quality education, jobs and housing for all.
Goals if Elected: I will ensure first responders have the adequate PPE to perform their jobs safely.
I will seek funds for a bridge on 109th Avenue over Highway 65.
I will work with MNDOT to reduce accidents on Highways 47 and 65 and to improve traffic flow.
I will seek funds to restore hydroelectric power to the Coon Rapids Dam providing 5,000 homes with clean energy
I will push to increase the number of K-12 counselors and school support staff to ensure our children are safe and are helped to plan their futures.
I will seek equity funding for our schools to close the achievement gap.
I will demand that colleges and technical schools follow state law and provide for 2/3rds of the funding for state students, rather than the current 1/3rd funding now provided.
I will add 100 beds to the Minnesota Veterans Home to accommodate disabled and elderly veterans
Endorsements:
Education Minnesota
Minnesota Nurses Association
Service Employees International Union
AFL-CIO
AFSCME
Conservation Minnesota
Outfront Minnesota
Planned Parenthood
Clean Water Action
Boundary Waters Action
Sierra Club
Sheet Metal, Air, Rail and Transportation Board
Minnesota State Inter-Faculty Organization
Minnesota DFL
Minnesota DFL Senior Caucus
Minneapolis Federation of Labor, AFL-CIO
Laborers' International Union of North America
Connect with Me:
Email: senatornewtonteam@gmail.com
Web: jerrynewton.us
Candidate Interview: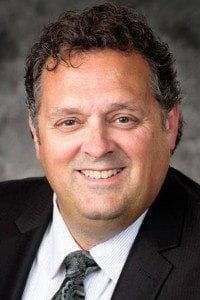 About the Candidate: I was born and raised in Minnesota, along with my brother Andrew, by my parents Joan & Gary, My parents taught me early on the value of hard work, teamwork, and perseverance. I graduated from Blaine High School and was a Blaine Athlete. I took part in Wrestling, Track & Field and Football. My education and leadership helped me become a staple in the financial industry in Minnesota. It is here that I learned first-hand how to address issues of the day and provide useful and meaningful solutions.
Family, is the main reason we live, work, and play. My family is everything to me. Our family makes me very proud, they challenge me, they surprise me, they encourage me and love me. All of my kids are now in college and are pursuing their dreams. We play together, laugh together, and love together. I adore my wife, and she is my biggest fan. My parents just celebrated their 55 year wedding anniversary. I am a business owner, on the Board of Directors for Midwest Animal Rescue & Services, past Chamber of Commerce Director, and recently served as a Board Member for the Spring Lake Park Fast Pitch Association.
Important Issues:
• Transportation
• Teen Mental Health
• Health Care
• Post-Secondary Education
• Defend the Police
Goals when Elected: I will lead addressing the intersection hot spots designated by MN DOT for Anoka County. I will make sure the solution is the best approach for us Minnesotans. I will lead in providing support for our Teens Mental Health. I will lead in providing support for our children in college and prepare them for the workplace. I will be Defending the Police but expecting better performance with oversite capabilities.
Endorsements:
Senate District 37 Republicans
Republican Party of Minnesota
Minnesota Police and Peace Officers Association
Minnesota Citizens Concerned for Life
Connect with Me:
Website: www.sanford4mn.com
Facebook: Brad Sanford for State Senate
Email: brad@sanford4mn.com
Candidate Interview: