In 2020, voters will elect a state representative from
District 41A
. The candidates are:

About the Candidate: Did not respond
Important Issues: Did not respond
Goals if Elected: Did not respond
Endorsements: Did not respond
Connect with Me: Did not respond
Candidate Interview: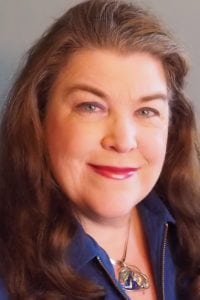 About the Candidate: I am Susan Erickson, candidate for the Minnesota House of Representatives 41A and I want to tell you about my background and community involvement.
I grew up in Northeast Minneapolis until my dad's job moved us to Illinois, Pennsylvania, Massachusetts, Ohio, California and back to Minnesota.  I have lived in New Brighton 30+ years, it's where my parents finally settled and where I purchased my home.
After graduating from Lasell College in Massachusetts, my first job was a Boston College Law School.  I retired from my career-long paralegal position at a downtown Minneapolis law firm in 2017 to follow my dream of opening a small clothing design business, SAE Design, LLC.  I am an avid photographer.  I love traveling to the many beautiful places in Minnesota to take great pictures.
I volunteer at my church and served New Brighton as an election judge and a Planning Commissioner.  I have held leadership positions for Senate District 41 Republicans and have always worked to bring our District together.
It is a great honor to run for the House of Representatives.  I have always served with integrity and I look forward to doing the same when I am sent to the Legislature.
Important Issues: COVID-19 and the lockdown has greatly impacted all.  Minnesota needs to responsibly reopen while protecting our most vulnerable.  We can and must safely get students back to school, congregations back to churches and workers back to businesses. The lockdown has caused staggering unemployment and we urgently need a plan for economic recovery and job creation.
Public safety is a top priority. Calls to dismantle or defund our police forces is adamantly opposed. Calls for police and judicial reform and other government abuses should be addressed with all voices at the table as we strive for a fair and just system.
Goals if Elected: I strongly oppose legislation forcing Comprehensive Sex Education (CSE) taught by Planned Parenthood into the public school system. The book "It's Perfectly Normal" is already available in school libraries where children can be exposed to sexual acts in the form of cartoons. Children should be allowed to be innocent as long as possible.
I support revising all election statutes and rules, so our state and municipal elections are fair and honest to all candidates.
I strongly oppose legislation removing the ability of citizens to bring referendums.  Cities and School Districts cannot renew levies without voter approval.
Endorsements:
Senate District 41 Republicans
Connect With Me:    
Website: www.susan4mnhouse41a.com
Facebook:  Susan Erickson 4 MN House 41A
Twitter: @Susan4House41a
Email: susan4house41a@gmail.com
Candidate Interview: