In 2020,
Anoka County District 3
residents will elect a county commissioner. The candidates are: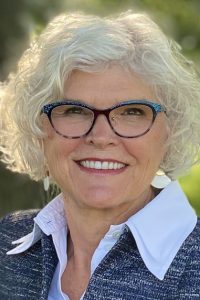 About the Candidate: My husband, Jay, and I have raised our 4 sons in Blaine for 30 years. Today, 3 of our 4 sons are still in Blaine rearing their families, our grand baby count is up to 7!
I have invited many people into my home. Among my guests were exchange students from Sweden, Japan, Korea, and missionaries while on furlough. I was able to go to Sweden and Japan to meet our students' families, as well as visiting the missionaries in India, Haiti, and England. Our Swedish student is now an American and has a successful family and business.
I have participated in and donated to many non-profits in Anoka County, Alexandra House, Hope4Youth, Steppingstone, Lee Carlson, Mercy Hospital, and The Dwelling Place.
I have been a lifelong volunteer. I have always participated in my children's schools and sports teams.For church and benefits for community needs I have always stepped up to the plate.
I am a member of the Metro North Chamber of Commerce and member and leading fund raiser for TPC ROSE women's charity, which has raised over $700,000 for many of these non-profits.
I'm on the board of Directors of Anoka County Community Action Program.
Important Issues:
• The shut down in our state has created huge losses economically for our citizens as well as government. The impact to our taxpayers needs to be considered in budgeting, while at the same time keeping a lid on taxes and limiting debt.
• Hwy 65 has long been a problem for moving around and through District 3. Thankfully there is progress and a momentum started.
• Covid-19 has created difficulty for residents and businesses to enjoy the production and quality of life we are used to. At the same time, it has given Anoka County the opportunity to make operational improvements in the delivery of services.
• Public safety is a core service of government. We have a world class sheriff's department and we need to keep our law enforcement well supported.
Goals if Elected:
• Continue working with MNDoT and other stakeholders to bring Highway 65 into the 21st Century, improving the environment for economic development. This allows for a thriving climate to build businesses and keep our residents working in Anoka county.
• Incorporate efficiencies and new practices made during the Covid transition into our permanent operations. I will assist those most hurt by the shut down of our community to find available resources to rebuild their lives and businesses.
• Support strong law enforcement and maintain public safety measures as we continue to deal with Covid-19.
• Continue paying down debt. Anoka County debt has been reduced by $122 million over 10 years, saving taxpayers interest and fees. Borrowing can be limited by using our asset reserve fund for large expenses. Limit spending with the thought in mind that our businesses and families are trying to regain their financial footing.
Endorsements:
Women LEAD MN
Connect with Me:
Cell: 612-804-8207
Website: robynwest.com
Facebook: Robyn West for County Commissioner
Email: commissionerrobyn@gmail.com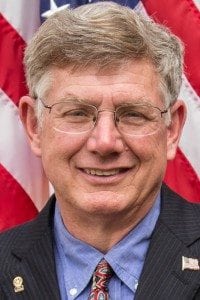 About the Candidate: I am a life-long resident of the community and have been married 39 years to my wife Theresa.  We have one son along with seven international exchange students that we have hosted over the years.  I have an Undergraduate Degree in teaching and a Master's Degree in Public Administration.  I am a small business-owner, co-founder of Oakcraft Inc., a retired 34-year member of the Spring Lake Park – Blaine – Mounds View Fire Department with the final 21 of those years as the fire chief.  I also speak/teach at the state, national and international level on leadership & management along with public safety issues. Much of my community involvement has focused on youth development including completion of my first year with Urban Boat Builders, seven years as a Kinship/Big Brother, 40 years in Scouting, and 26 years in Rotary.  I am also active in the church and recently was appointed to the Spring Lake Park Panther Foundation Board.  For decades I have been a tremendous supporter of food shelves and more recently, been focusing on the increasing and very difficult challenges around homelessness.  My hobbies include daily walks with my wife, gardening, woodworking and spending time at the 3rd generation family cabin.
Important Issues: The status quo's leadership is just not working.  We deserve transparency from our elected officials. Currently, members of the public are prohibited from speaking at the full board meetings. We have no voice in the boardroom on issues that affect our daily lives and household budgets. Failed policies are costing you millions of dollars and countless hours of precious time stuck in traffic. I will respect your tax dollars and responsibly manage the nearly $300 million county budget. This includes responsible and transparent hiring practices so that our county has the best and brightest staff, managing your tax dollars to ensure priorities and needs are met, focusing on engaging stakeholders to increase economic development and jobs in our community, and relying on my experience as your former fire chief to work with local officials to keep public safety strong. I'm running to represent all of our residents.
Goals if Elected: I will serve everyone while never forgetting it is a privilege to work for you.  Goals include:
Economic development and creating jobs that pay enough to support a family.
Ensuring the Sheriff and 911 Emergency Call Center are supported to ensure our public safety personnel can respond quickly to all calls.
Manage the nearly $300 million county budget in a transparent and fiscally responsible manner that provides the core functions of government to not only meet, but exceed taxpayer expectation.
Eliminating waste and duplication proving that better government does not mean bigger government.
Addressing our failed transportation system.  Highway 65 has 9 of the 12 worst intersections in the county/state.
Join with city, state, and national elected officials to tackle and solve the heavy burden of childcare, helping seniors to live independently as long as possible, and provide support to our veterans in need.
Endorsements:
Business
T-Ray Construction
Pat Miller Construction
Blaine Brothers
Guang Zao
The Flower Shoppe
Hai's Quality Woodworking
S & S Hardware
Alpine Woodworking
JB Anderson Inspections
Diesel & Automotive Imports
Midwest Fire Protection
Metal Coatings
Dix Computer
Central Chiropractic
Tyrone Transportation
Labor/Trades
Building Trades
IBEW
Sprinkler Fitters
Political
Blaine Mayor Tom Ryan
MN State Senator Jerry Newton
MN House of Representatives Erin Koegel
Individual
Retired SLP School Teacher Kevin Reif
Former State Fire Marshal Tom Brace
Former State Senator Alice Johnson
Troop 415 Former Scout Masters Doug Boorman and Brian Wamsley
Connect with Me:
Web: www.votenyle.com
Email: nyle@votenyle.com or Nylezik01@gmail.com
Phone:  612-860-7442
Candidate Interview: