In 2020, voters will elect a state representative from District 37B. The candidates are: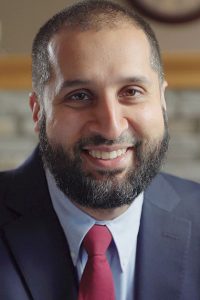 About the Candidate: Amir was born and raised in rural Illinois. He first moved to Minnesota in the 90s as a teenager with his parents. Amir has lived in Blaine with his wife and their four children since 2016. He is a former teacher turned Civil Rights attorney and now works as a wage theft investigator. Amir volunteers for the Children's Law Center.
Important Issues:
1. Fix Highway 65: An overpass at 109 is long overdue.
2. Cut Healthcare Costs: You shouldn't have to choose between being treated and being bankrupt.
3. Fund Public Education: So Minnesota and its students are set for success.
4. Legalize Cannabis.
5. Cut Property Taxes.
Goals if Elected:
 Did not respond
Endorsements:
Education Minnesota
Conservation Minnesota Voter Center
AFSCME Council 5
MAPE
Minnesota AFL-CIO
SEIU Minnesota State Council
Minnesota Professional Fire Fighters
Teams Local 120 Political Action Committee
Connect with Me:
Facebook: Malik For MN
Email: Malik@MalikForMN.com
Web: MalikForMN.com
Phone: 612-234-2110

About the Candidate: Did not respond
Important Issues: Did not respond
Goals if Elected: Did not respond
Endorsements: Did not respond
Connect with Me: Did not respond