In 2020, voters will elect a state representative from
District 37B
. The candidates are: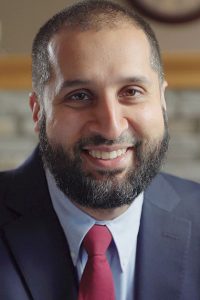 About the Candidate: Amir was born and raised in rural Illinois. He first moved to Minnesota in the 90s as a teenager with his parents. Amir has lived in Blaine with his wife and their four children since 2016. He is a former teacher turned Civil Rights attorney and now works as a wage theft investigator. Amir volunteers for the Children's Law Center.
Important Issues:
1. Fix Highway 65: An overpass at 109 is long overdue.
2. Cut Healthcare Costs: You shouldn't have to choose between being treated and being bankrupt.
3. Fund Public Education: So Minnesota and its students are set for success.
4. Legalize Cannabis.
5. Cut Property Taxes.
Goals if Elected: My primary goal is being a voice for the people of Blaine in the State House and addressing the issues that matter to us: the traffic problems on Highway 65, lowering healthcare costs, ensuring our public schools are fully funded and provide safe, high quality education to our youth.
Endorsements:
Education Minnesota
Conservation Minnesota Voter Center
AFSCME Council 5
MAPE
Minnesota AFL-CIO
SEIU Minnesota State Council
Minnesota Professional Fire Fighters
Teams Local 120 Political Action Committee
Connect with Me:
Facebook: Malik For MN
Email: Malik@MalikForMN.com
Web: MalikForMN.com
Phone: 612-234-2110
Candidate Interview: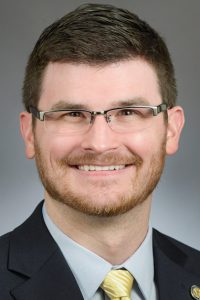 About the Candidate: Nolan West has deep roots in our community. Today, four generations of Wests live in Blaine. Nolan has lived, and worked, in Blaine for nearly 30 years. His first job was at the drugstore on the corner of Radisson and 109th Avenue. He has seen Blaine develop from rolling sod fields, to a thriving city.  Nolan graduated from the University of Minnesota, with a bachelor's in history, and has represented Blaine in the State Legislature since 2017. During his time in the Minnesota House of Representatives, Nolan has secured funds to rebuild 105th Ave and I-35W. He also got the ball rolling for improvements to Highway 65 and lowered middle class and small business taxes. Nolan doesn't engage in partisan mud-slinging or pandering to fringe political activists. His balanced approach focuses on the real issues, like Highway 65 and healthcare costs, that truly matter to Blaine residents.
Important Issues: Nolan worked to ensure Blaine got its fair share of highway dollars. In his first term, he secured funds to rebuild I-35W and 105th Avenue. He also got a study started to evaluate long overdue improvements to Highway 65. Nolan's number one priority remains a full-scale reconstruction of Highway 65.
Nolan is committed to keeping Blaine a safe place to raise a family. He has supported investing in our state and local police to ensure they have the training, and tools, to keep our community safe. He will vigorously oppose any effort to defund our police in our community. He will focus on keeping Blaine safe, not pandering to fringe political groups.
Under Nolan's watch, individual health insurance rates have stabilized, but healthcare costs are still way too high. Nolan will continue to work on common sense policies, like prescription drug price transparency, to keep costs going down.
Goals if Elected: I will fight to make sure we finally get funds for construction on Highway 65. The study I worked to get started concluded in August 2020. We now have the framework to start moving forward on long overdue improvements to Highway 65. I will also work to support our Blaine police officers, by investing in a regional training center in Blaine, so they can continue to meet world-class standards. We need to support our police officers, not defund them. We need to continue working to lower healthcare costs. The last few years have seen individual rates stabilize, and decrease in some cases, but we need more transparency so people can make educated decisions and not be forced into bankruptcy. I will continue to keep an open ear to Blaine residents. If you have any questions for me, or are having problems with state government, please don't hesitate to contact me.
Endorsements:
Minnesota Peace and Police Officers Association
Minnesotans for Affordable Health Insurance
National Federation of Independent Businesses
Minnesota Concerned Citizens for Life (MCCL) State PAC
MN Gun Owners PAC
MN Farm Bureau PAC
Connect with Me:
Facebook: Nolan West for Minnesota
E-Mail: Nolan@Westformn.com
Website: nolanwest.com
Cell: 763-213-9336
Candidate Interview: