In 2020, Blaine Ward 3 residents will elect a city council member. The candidates on the general election ballot are: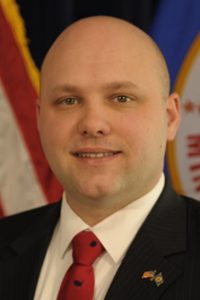 About the Candidate: I moved to Blaine 6 years ago, and currently reside in ward 3 with my fiancée, Elma, and my two children, Vinny (4) and Amelia (7 months). My family and I enjoy taking walks through the expansive Blaine trail system, spending time at the beach, and going to outdoor events like concerts, farmers markets and local festivals. Additionally, I am a veteran of the U.S Army and continue to help other veterans as the Director of Veterans Programs and Memorial Affairs at the Minnesota Department of Veterans Affairs. One of my main focus areas is our work towards ending veteran homelessness. I attended the University of Minnesota and Hamline University where I earned my Master's degree in Public Administration. I have been a member of the United States Army Reserves since 2002 and have deployed to Iraq and Afghanistan.  I currently serve in an National Emergency Response Unit and was part of the federal response to Hurricane Maria in Puerto Rico. Most recently I was elected to Blaine City Council in 2016, and I hope to use the experience I have gained in my previous term as a councilmember to better represent the residents of Blaine in the coming years.
Important Issues: The issues that I am focused on are improving infrastructure, supporting our growing and changing community, prioritizing health and safety, and maintaining our high-quality parks and trail systems.
High-quality infrastructure is essential to the safety and growth of our city. I intend on continuing to work to ensure our roads are in prime condition as well as stop-lights and crosswalks are added.
Blaine is the fastest growing suburb in the metro area. We lead Anoka county in growth and economic development, with over 65,000 residents to represent. We need to ensure that we are supporting our residents' diverse needs, as we continue to grow.
Additionally, the well-being of Blaine residents is extremely important. I will ensure that we maintain a top-notch public safety department to keep our community safe.
Finally, Blaine has a valuable and expansive parks and trails system that connects the community, and these should be maintained.
Goals if Elected: I plan on continuing to work in partnership with our neighboring cities and others to develop and improve Northtown Mall and the surrounding area. I want to develop the Lexington Ave corridor and continue to proactively recruit businesses that we want to see in Blaine.
I also want to ensure we identify new funding streams to fund the priorities of residents. This will ensure we are able to maintain our infrastructure as our city ages while keeping taxes low.
I will keep working on our five and ten year capital improvement plans so that we are proactive vs. reactive budget. I also continue to advocate for the placement of signalized lights at our most dangerous intersections.
Finally, I plan to connect are parks and trail systems and identify creative ways to maintain them for the years to come. It's one of our greatest assets and we must ensure they remain safe and enjoyable for all residents to use.
Endorsements: None listed
Connect with Me:
Facebook: Blaine Councilmember Garvais
Instagram: Andy4Blaine
Email: Andy4blaine@gmail.com
Website: AndyGarvais.com
Candidate Interview: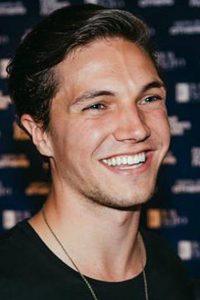 About the Candidate: Hello! I'm Chris Massoglia. I'm 28 years old. My wife's name is Shauna & we live in Blaine with our son. While I've lived in Blaine for 10 years, I just bought my first home with my wife two years ago! Becoming a husband and dad have been the highlights of my life thus far.
With a background in acting, I now work as a digital marketer. I am employed by Thomson Reuters in Eagan, MN & have a "side-gig" business doing websites and digital marketing for small-medium size businesses, many of which are in Blaine. I love storytelling and connecting marketing messages with audiences online.
I'm running for city council because I want to help keep Blaine safe & affordable. As a creative and a young father I believe I'll help bring a fresh new vision to Blaine. I'm not afraid to speak out, question the status quo, and vocalize new innovative ideas. I've worked with youth in a non-profit setting for almost 10 years, I'm on the board of a few non-profits, & am very involved in my local church.
Important Issues:
No City Wide Sales Tax
I want to ensure Blaine does not implement a city-wide sales tax. This will hurt small businesses. They have talked about it in the past, and I would be firmly opposed to an additional line item of tax on items purchased in Blaine. I don't believe our residents want to go to surrounding cities to buy necessities.
More Funding For Public Safety
I'm all for positive reform, but taking away funding from the police is not the answer. We need more funding for police & fire in Blaine – not less.
Transparency & Accountability
I'd really like to see Blaine be more transparent and accountable. We especially need more accountability when it comes to spending. Keeping a lid on the budget is how we will get property taxes lowered.
Goals if Elected:
Ensure Blaine does not pass a city-wide sales tax.
Bring up the number of our patrolling officers from 6-8 on duty at a time to 10-15 & r aise the total allotted police officers from 70 to 90 over the next 4 years.
Secure funding for a new fire station for Northeast Blaine off Lexington.
Keep a lid on spending to stop property taxes rising.
See Blaine's budget lowered, or at least leveled out, instead of increasing year after year.
Endorsements:
Don Pfotenhauer
Larry Alberts
MN SD37 BPOU
Connect with Me:
Website: ChrisMassoglia.com
Facebook: ChrisMassoglia
Candidate Interview: