In 2020, Centerville residents will elect a city council member in a special election. The candidates are: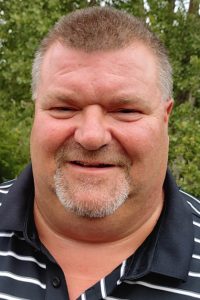 About the Candidate: I have been a resident of Centerville since 1994 and have raised three children who all attended the Centennial School District. I served on the Park and Recreation Committee from January-October 2007. In October 2007, I was appointed to the Planning and Zoning Committee, and since 2010 have served as the Chairperson of this committee.
Important Issues:
1. Public and Residential Safety
2. Economic growth and responsibility
Goals if Elected:
1. Contribute knowledge of past years' experience obtained from participation in Planning and Zoning for the past 13 years.
2. Ensuring the stability and physical condition of the City of Centerville.
3. Participating in discussions revolving around how to ensure Centerville is a city people want to reside in and open new businesses in.
Endorsements: None listed.
Connect with Me:
Cellphone: 651-206-7801
Email: Dmbigcat1@gmail.com
Candidate Interview:


About the Candidate: Did not respond
Important Issues: Did not respond
Goals if Elected: Did not respond
Endorsements: Did not respond
Connect with Me: Did not respond